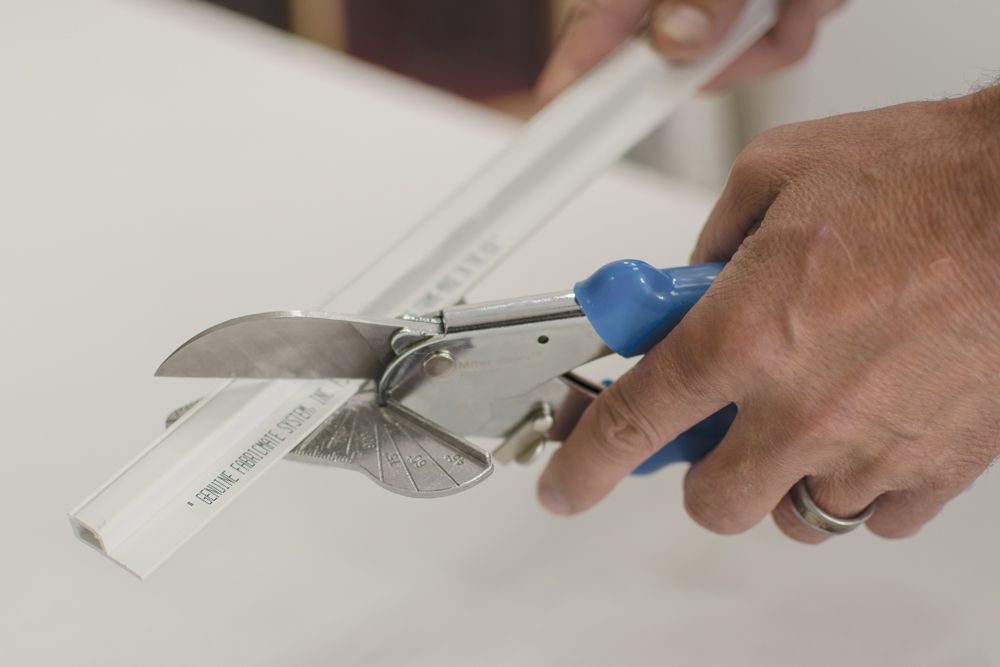 Fabricmate Chamfer Cutter Tool, which combines the accuracy of a miter box with the speed and convenience of a hand tool. They are ideal for achieving clean, accurate cuts quickly without running back and forth from where you're working to a miter box or chop saw. They are best suited to cutting our ½ in. Classic-Line® Frame as well as a variety of other products. Great for creating the same pieces that are included in our Pre-Made Kits at a fraction of the cost. Easily cut, snip, and notch the frame to create your custom panel or full-wall installation. 
Replacement blades and anvils are available. Contact Us for more info.

HOW TO: CUT, SNIP & NOTCH THE FRAME
This short but informative video shows you how to use the Chamfer Cutter tool to make clean and professional frame cuts. Whether it's straight cuts, angles or notches you can do it with Fabricmate's Chamfer Cutter. Check it out now!