RECORE® CUTTING KNIFE: CUT RECORE® WITH EASE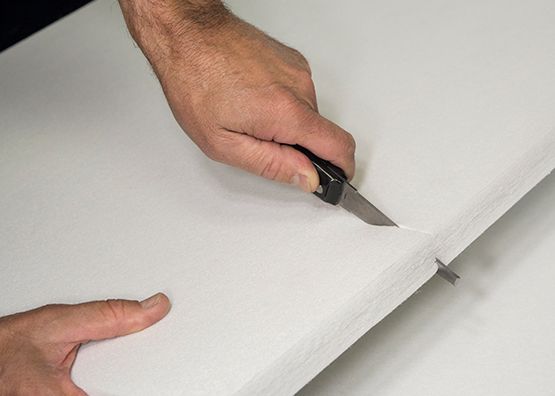 The ReCore® Cutting Knife Tool is perfect for cutting Fabricmate ReCore® products and other substrates and backings.
This knife uses an extra long blade with a uniform edge quality that is sharp all around for easy, accurate, clean cuts. With its ergonomic and durable plastic handle, get any job done with comfort and ease!
CAUTION: Extremely sharp! Keep out of reach of children.