 Sample: Roxul Mineral Wool Board 6.0 pcf
Sample Product is available in 6"x6" pieces.
Full size product comes in 2'x4' sheets.
---
Free ground shipping available for this sample.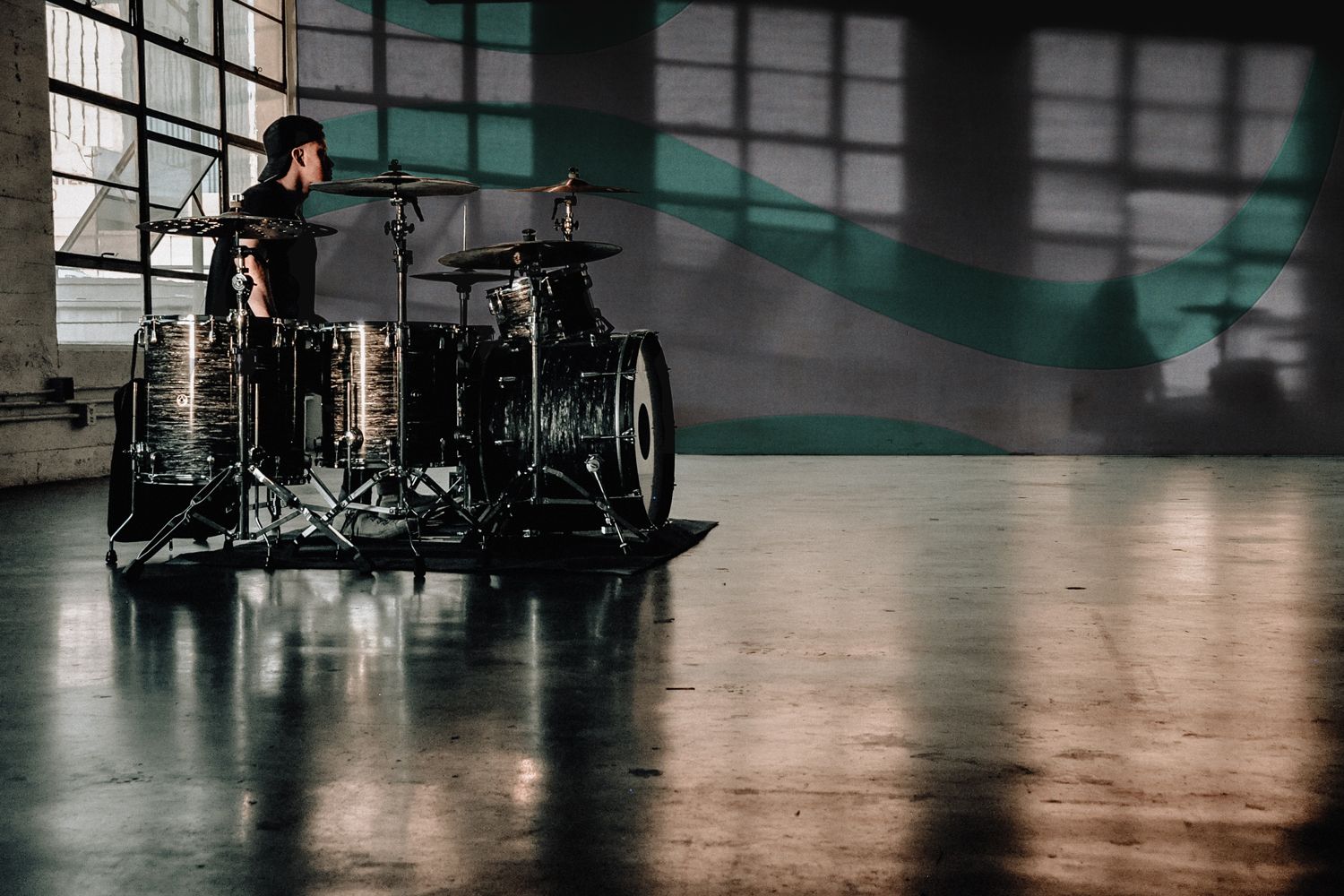 ROXUL: AN ECONOMICAL ACOUSTICAL CHOICE
An economical choice, Roxul is a mineral wool or rock wool. It is forged with basalt rock and slag using a process in which they are superheated and their fibers are then non-directionally bound to create a resistant acoustical substrate.
As heat is utilized in the process it gives Roxul excellent heat resistance of temperatures up to 2,150 degrees Fahrenheit. The non-directional fibers also give Roxul a unique orientation that repels and drains water. This is beneficial in a few ways in that Roxul will retain its shape, won't sag, and it also discourages the promotion of mold, mildew and flames without additives or flame retardants. Roxul also helps to reduce airflow. This higher air flow resistance makes better sound attenuation possible, making Roxul a good acoustical backing for many different wall finishing solutions.
One inch Roxul has an acoustical NRC rating of .70 and two inch Roxul has an NRC of .95.

FEATURES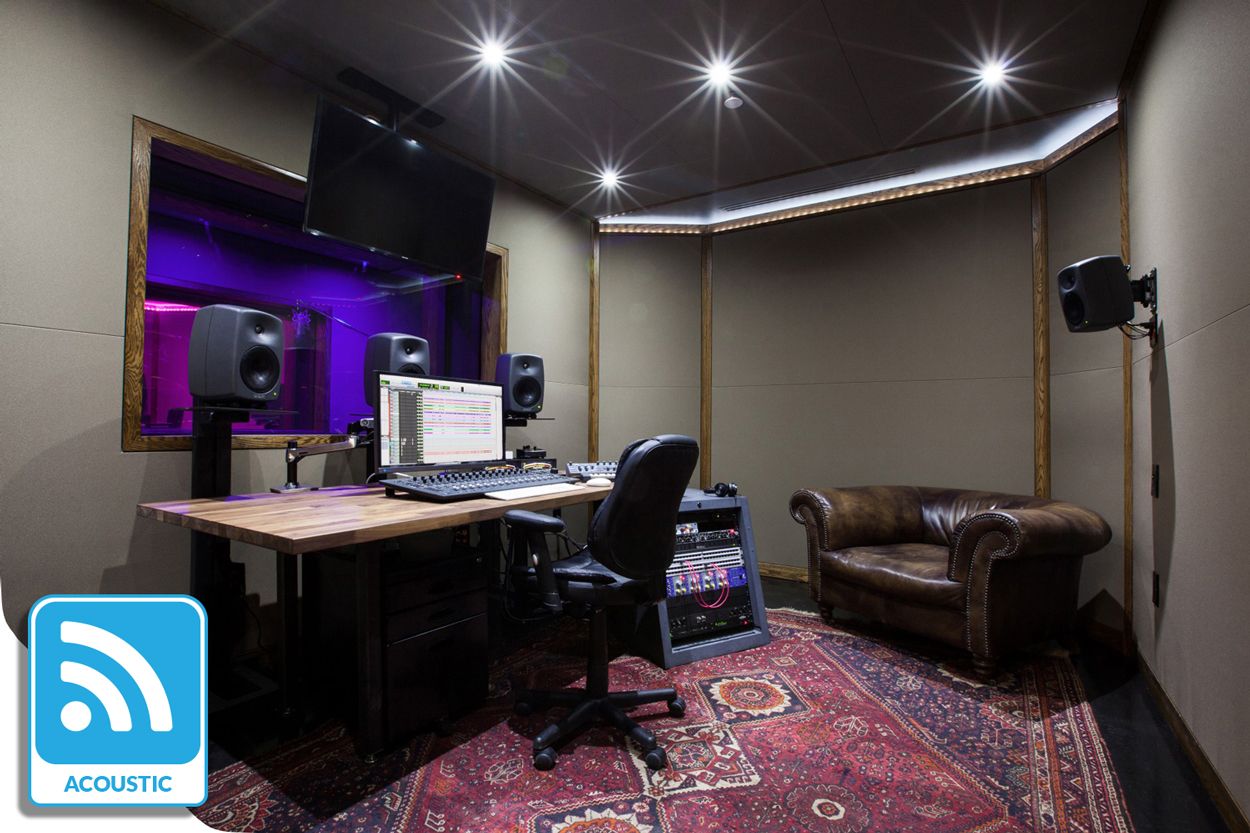 Reverberated or reflected sound can be a real problem. Whether employees are on the phone with customers, students need to clearly understand their lectures, a restaurant needs to be quieted, or the message needs to be heard in a church sanctuary, Roxul is acost-effective solution. Our Panels and Full-Wall Installations can help eliminate reverberated sound and enhance speech intelligibility. 
0.70 & .95 NRC (Noise Reduction Coefficient)

Absorbs Reverberated Sound

Greatly Increases Audio Clarity

Enhances Speech Intelligibility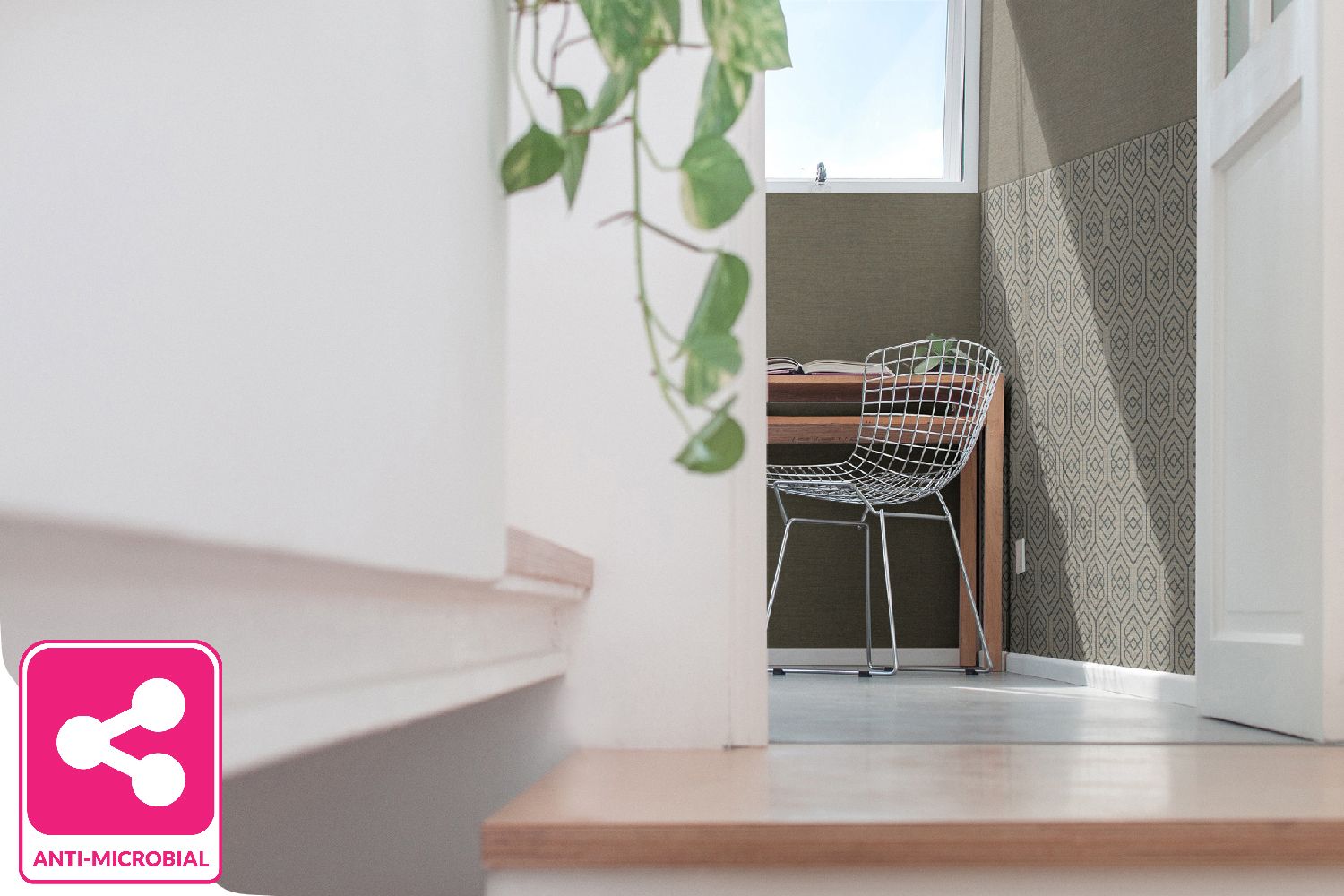 ANTI-MICROBIAL
Roxul is discourages the growth of mold and mildew so there is no need to treat it with any agents or chemicals. One more layer of protection for you and your walls. 
Discourages growth of mold & mildew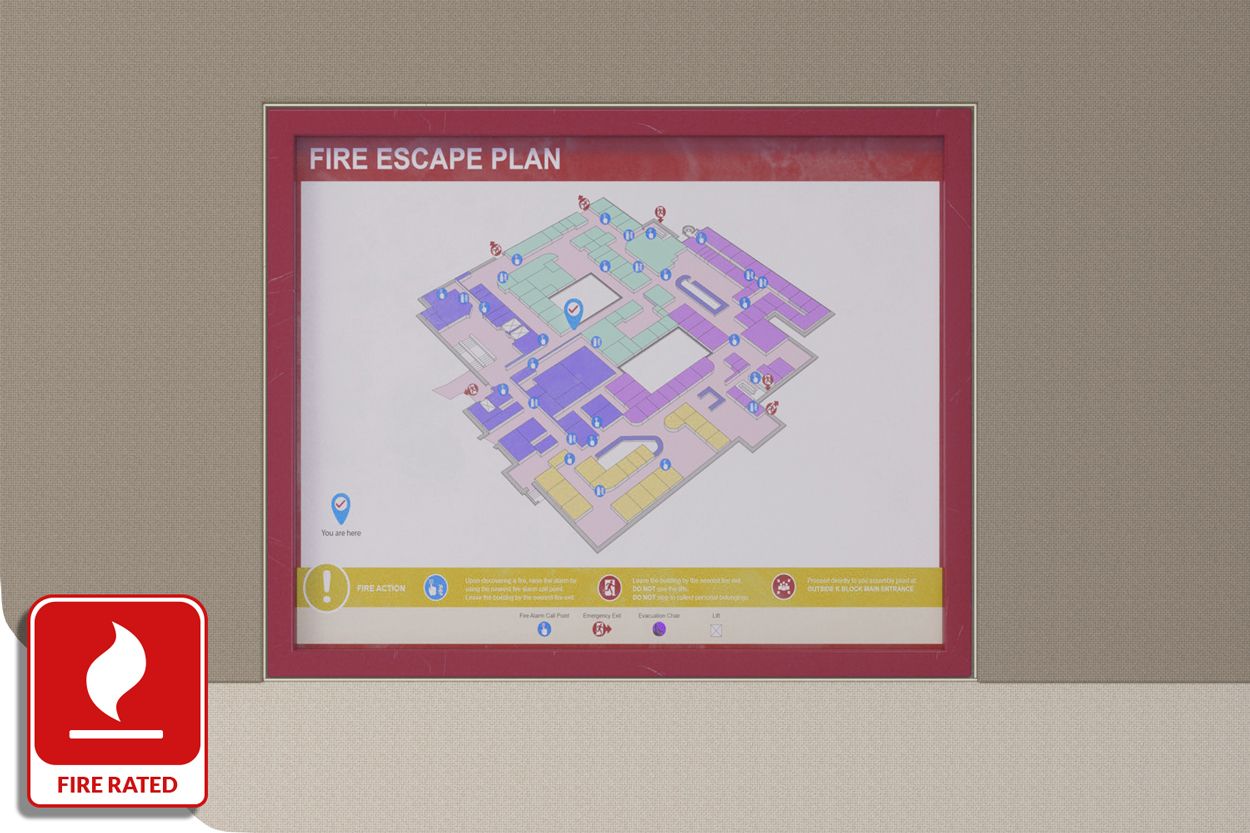 FIRE-RATED
Fire-Resistant building materials are a necessity in nearly every environment. From Classroom and Education Environments to Commercial, Residential, and Government Buildings, Roxul is a good option for functionality and safety. Being fire-rated means you have less to worry about as an installer or an end-user. Having a low Flame Spread and a low Smoke Developed Index makes Roxul is a good choice in applications where fire-resistance is desired.
ASTM E84 Class A, UBC 8-1, ANSI/NFPA 101

Flame Spread Index: 0

Smoke Developed Index: 0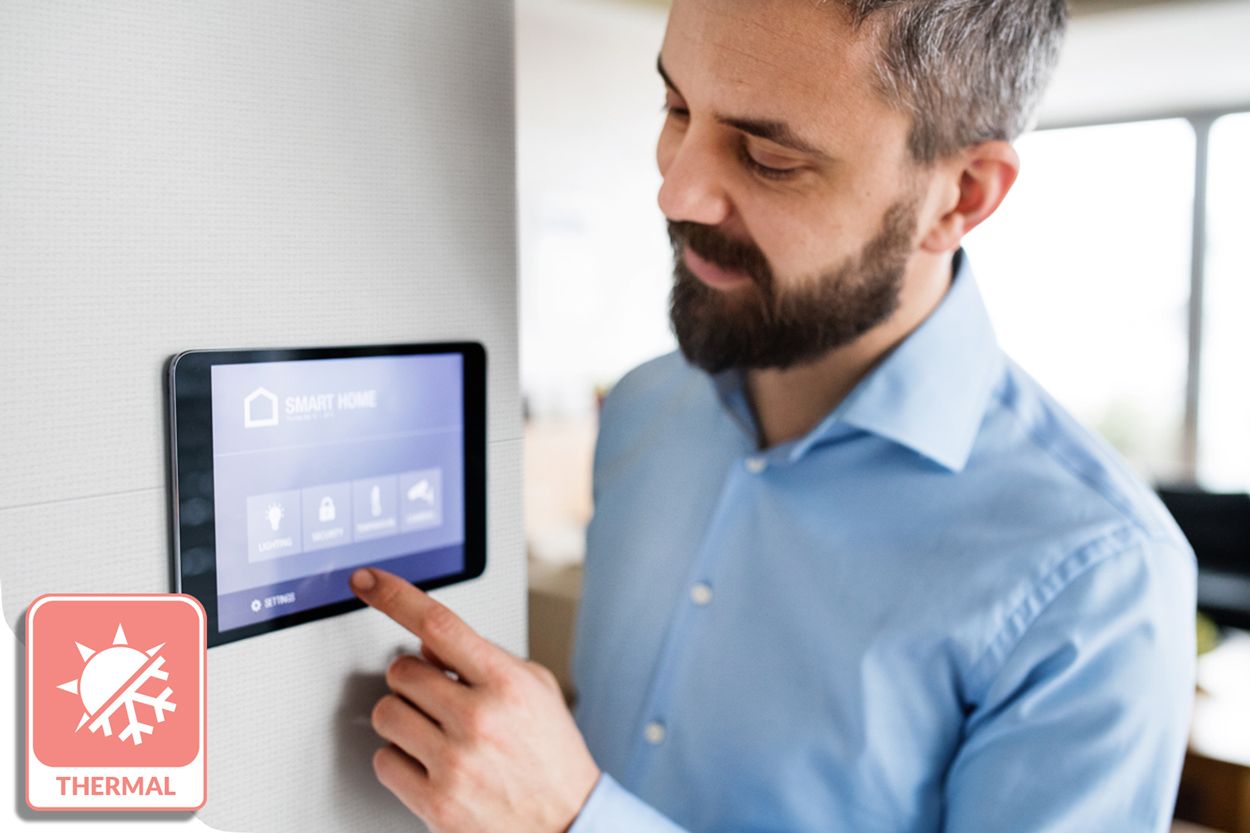 THERMALLY INSULATIVE
Heating and Cooling can be a huge monthly expense depending on your space and insulation setup. Our Roxul can be installed on top of the wall to add another layer of Thermal Insulation to your space.There is no maintenance needed so you just "set it and forget it". 
Helps regulate temperature

Energy-Efficient: Save on heating & AC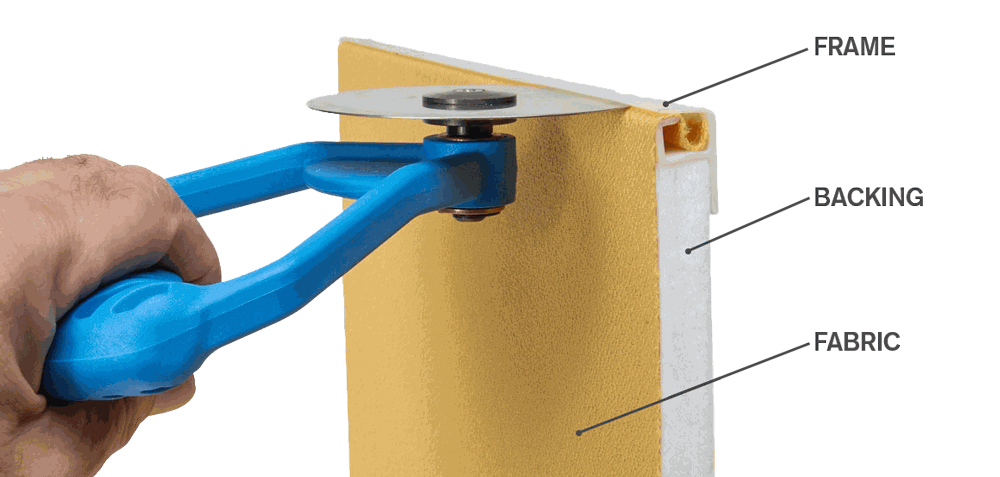 INNOVATIVE AND VERSATILE
With a variety of sizes, shapes, and colors available, the possibilities are endless. Create your own combination of these components for the ultimate customization. 


FRAME
 outlines and frames the shape of the panel or wall, holding the fabric in place and protecting the edges with a high-impact polymer frame.
BACKING
 fills the frame and covers the wall, absorbing reverberated sound, providing impact-resistance, thermal insulation, and a pinnable bulletin-board like surface that's perfect for tacking up photos, documents, and more. 
FABRIC
 is stretched over the backing and held taut by the frame allowing the panel surface to spring back when struck, effectively mitigating visible damage.
WHAT IS NRC? WHAT IS BEST FOR ME?
NRC or Noise Reduction Coefficient rating denotes the backing materials ability to absorb sound on a scale between 0 (perfectly reflective/non-absorptive) 
and 1 (perfectly absorptive). The higher the NRC and the thicker the backing, the better the acoustic properties.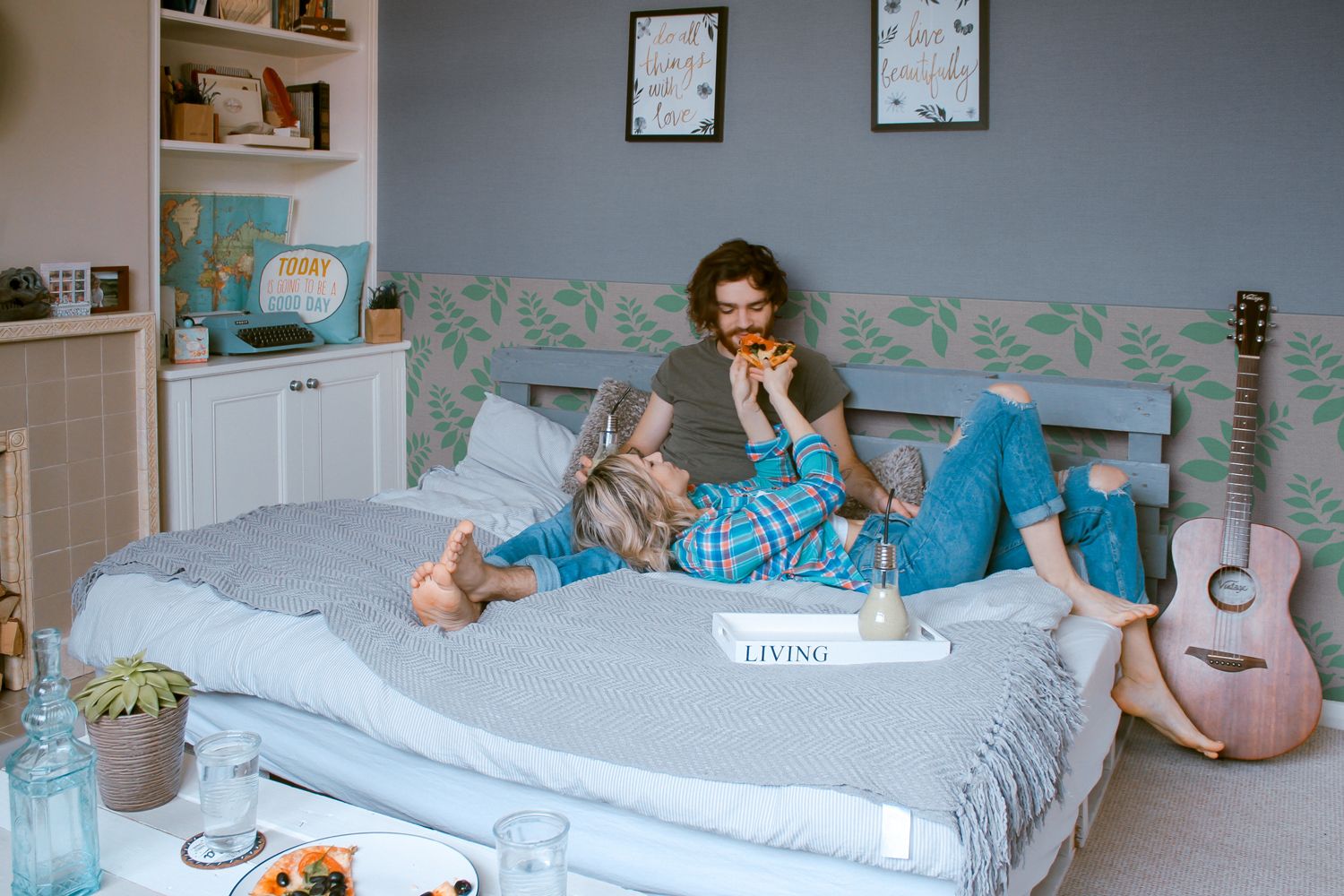 .70 NRC
Our Full-Line® (1") Roxul has an NRC rating of .70 and can significantly help in absorbing reverberated sounds, increasing audio clarity, and enhancing speech intelligibility. Roxul helps to reduce airflow. This higher airflow resistance makes Roxul a good option for acoustics.
---
Great For: Residential, Offices, Outdoor Spaces, Hallways, Conference Rooms, Lobbies, and more.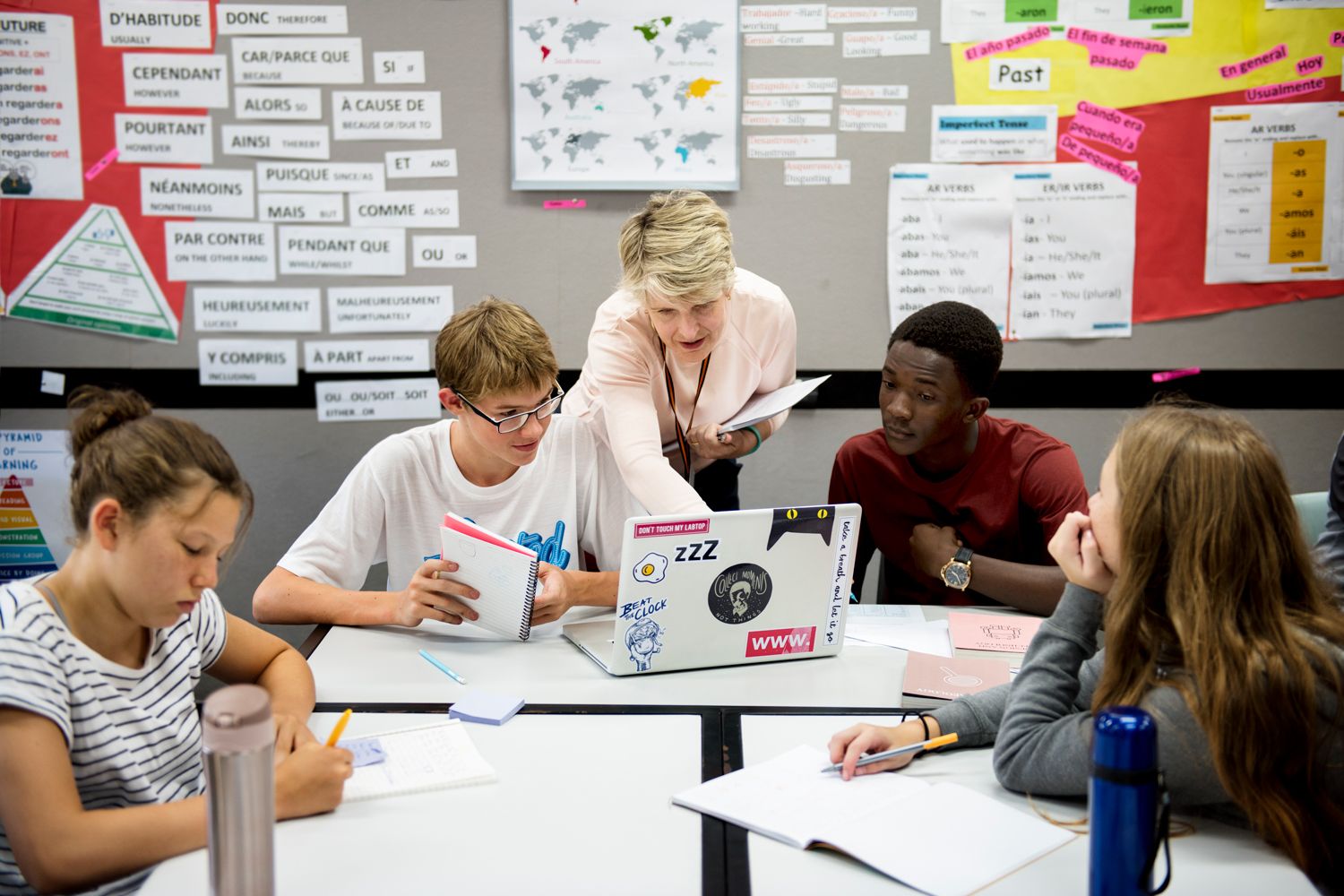 .95 NRC
Our Max-Line® (2"+) Roxul has an NRC rating of .95 and can drastically assist in sound control. One of our highest-rated backings for absorbing reverberated sounds, increasing audio clarity, and enhancing speech intelligibility, Roxul is professional quality sound control.

---
Great for: Gyms, Home Theaters, Music Studios, Government Centers, Factory Floors, Restaurants, and more.
INNOVATIVE FLEXIBILITY
Our Roxul comes in 2 thicknesses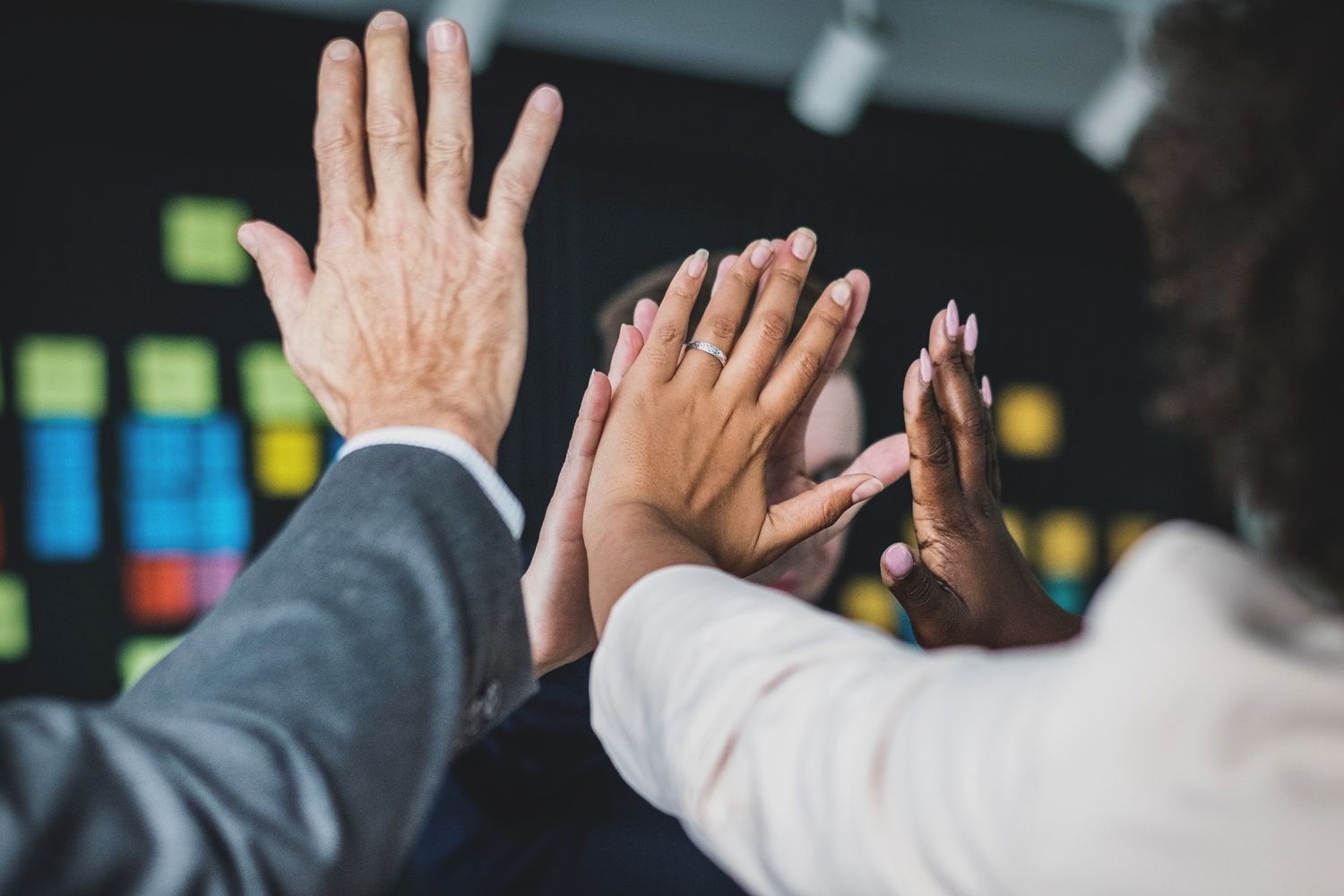 WE'RE HERE TO HELP
Fabricmate® has been training contractors since 1989 - at no charge! We host half-day, one, and two day sessions every month in our workshop. Be the next fabric wall finishing installer in your hometown. Contact Us for more info.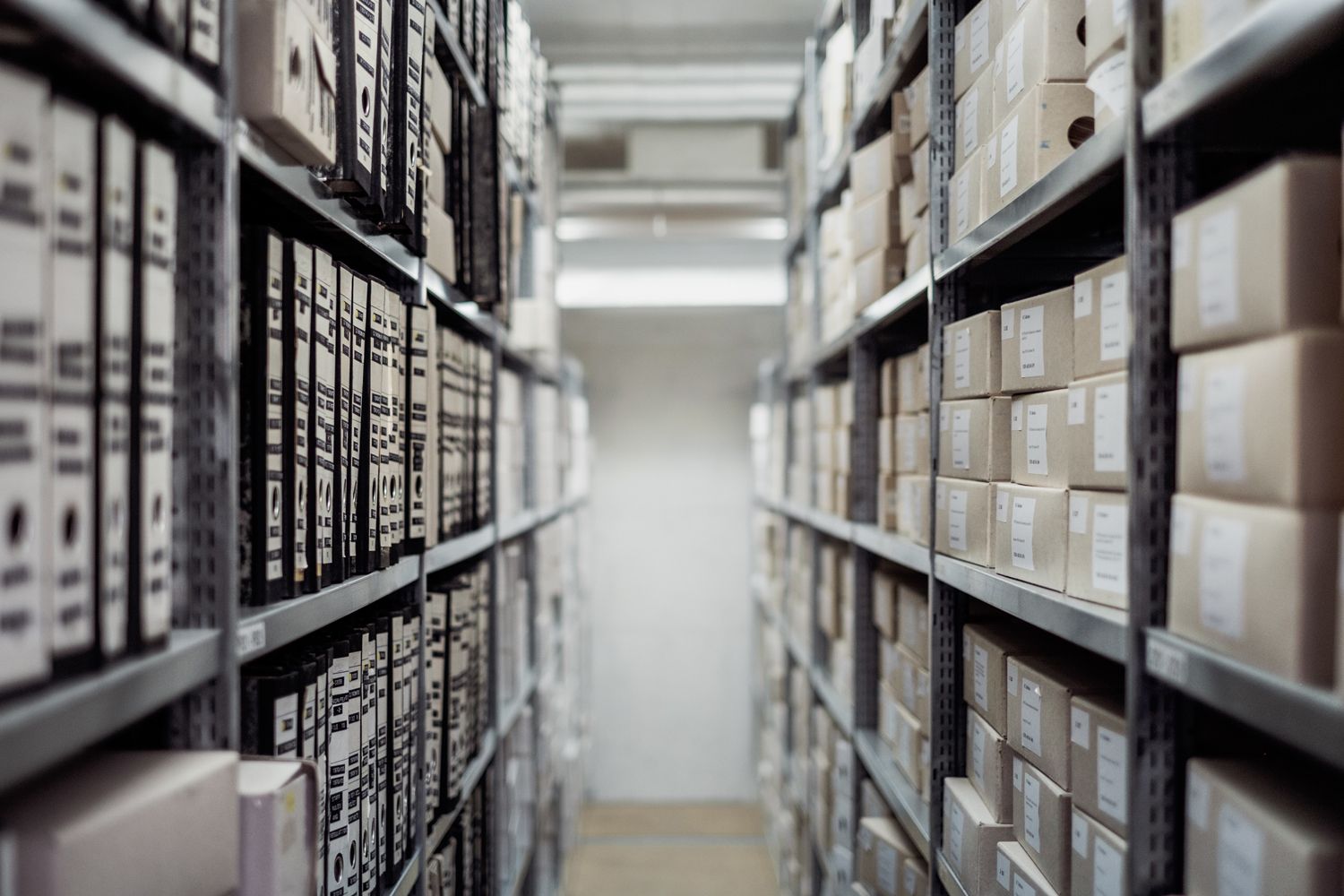 Our system components are always immediately available. While advance notice is always appreciated, we maintain full inventories of all our products. No more long order lead times. Change order are easily accommodated.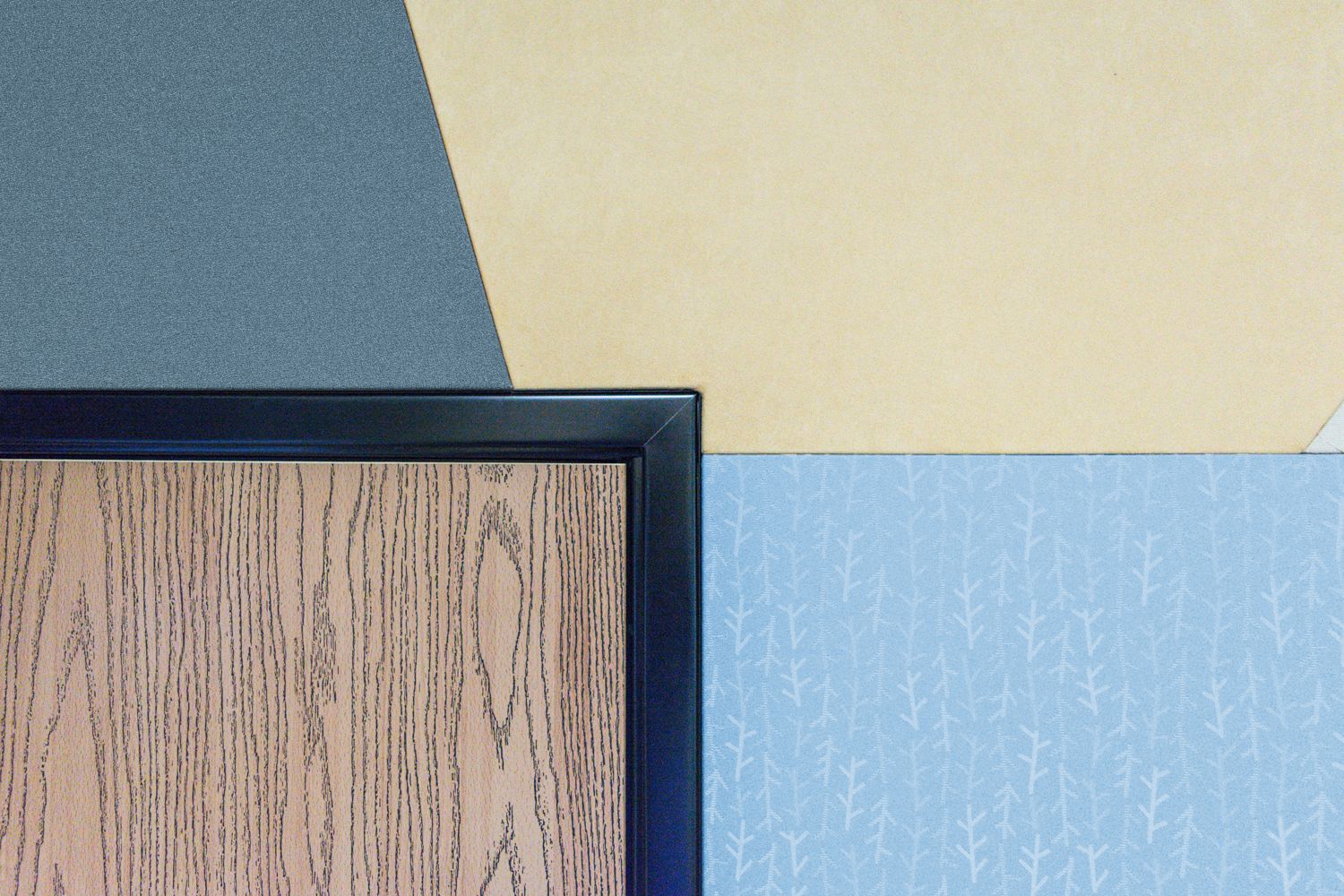 WALL FINISHING REDEFINED
The Fabricmate® Wall Finishing System is the perfect alternative to paint. It is high-impact, offering superior wall protection. It absorbs reverberated sound to significantly improve acoustics. By design it mitigates visible damage, lasting far longer than painted walls while greatly reducing maintenance costs.