TRACK/FRAME
FABRIC MOUNTING FRAME - TRACK
---
Occasionally called Track, Trim, Rails, Frame outlines the shape of the panel or full wall installation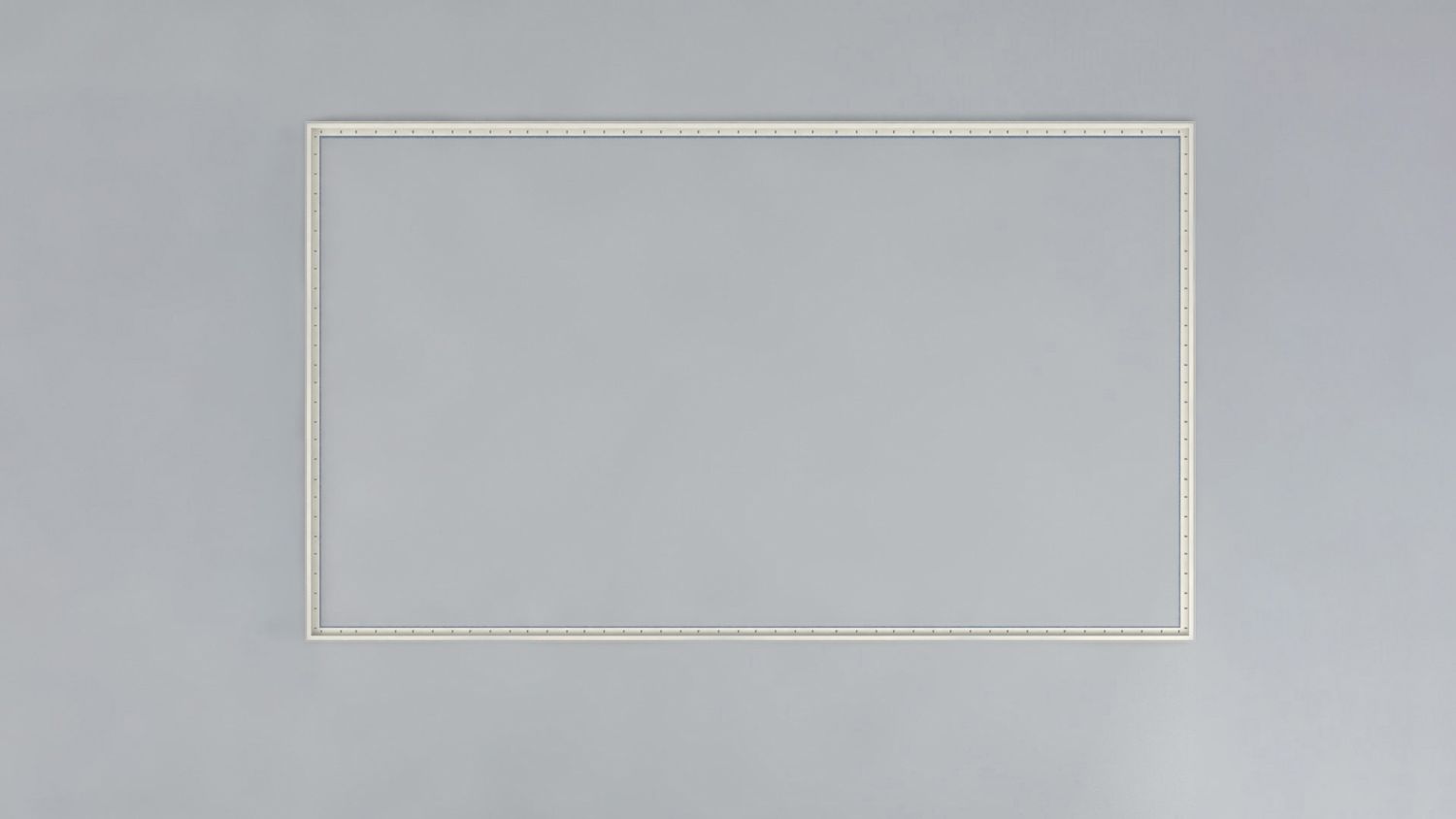 FABRIC MOUNTING FRAME - TRACK
As the first component and primary backbone of our Fabric Wall Finishing System, our Frame isn't just built tough, it's built smart. Occasionally called Track or Trim - it outlines and frames the shape of the panel, holding the fabric in place and protecting the edges with high-impact plastic.
We have multiple edge profiles so you can customize your installation to have a square or beveled edge in any thickness, as well as option to choose the frame color. We offer thicknesses from as thin as a 1/4" up to 4" +. We also offer our Flex-Frame which can be bent to follow curved walls or created curved/circular designs.
Easily Customizable
Our Frame is flexible and easy to work with, making customization a breeze. Our Frame also works great when you run into walls that are not perfectly symmetrical or have dents, damage, and wear and tear. Since our frame is flexible, you can follow the lines to the tee, even the crooked ones. Take control of your walls.

Flexible
With our Flex-Frame® you can create rounded corners, wavy layouts, and full on rounded/circular designs. Great for baffles, styled installations, and ceilings.

Tired of Traditional
Bored with the regular old rectangle and square panels? With our Flex-Frame® you can create fully customized layouts including creating your own custom curved or circular design.

Built Smart
We now offer Fabricmate Frame Kits to make your installation even easier! We've created pre-cut Kits for Switches & Outlets, Inside Corners, Outside Corners, Seams, and more so you don't have to waste extra time figuring out angles, sizes, and other technical details.

Updated Robust Track/Frame Profiles
Fabricmate is continually seeking out innovation and ways to allow putting fabric on the wall and ceilings fast and easy.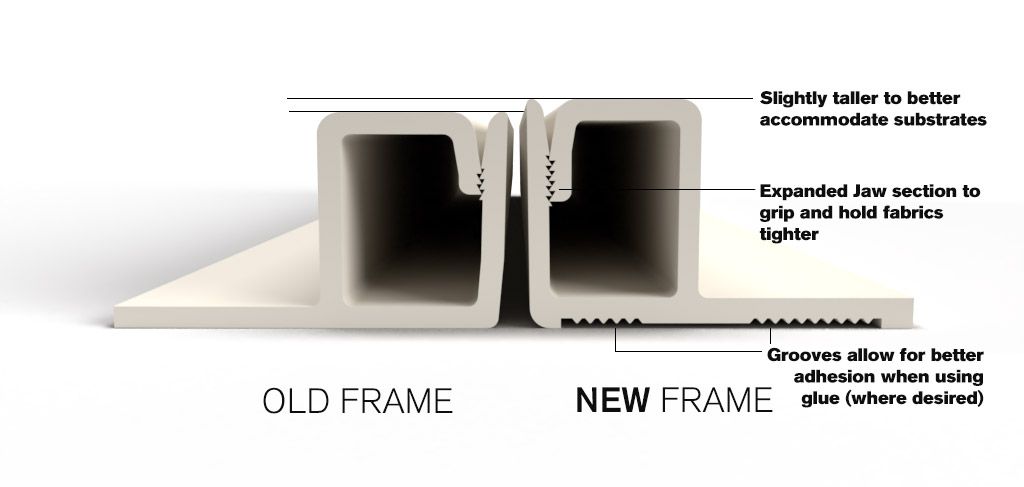 Our fabric mounting frame comes in 4 thicknesses