TACKABLE SOLUTIONS
NO MORE CRUMBLING CORK-BOARDS OR OLD SCHOOL VINYL WRAPPED PANELS, MODERN BULLETIN BOARD SURFACES HAVE ARRIVED
---
Our fabric bulletin board systems are the perfect addition to any space that needs display surfaces. An added bonuses are the acoustical and wall protection benefits.
No wonder its the go to choice for the Education and Commercial markets. Oh, and did we mention you only need to change the coverings when desired, not the whole panel (unlike cork or glued vinyl wrapped panels) , saving big bucks.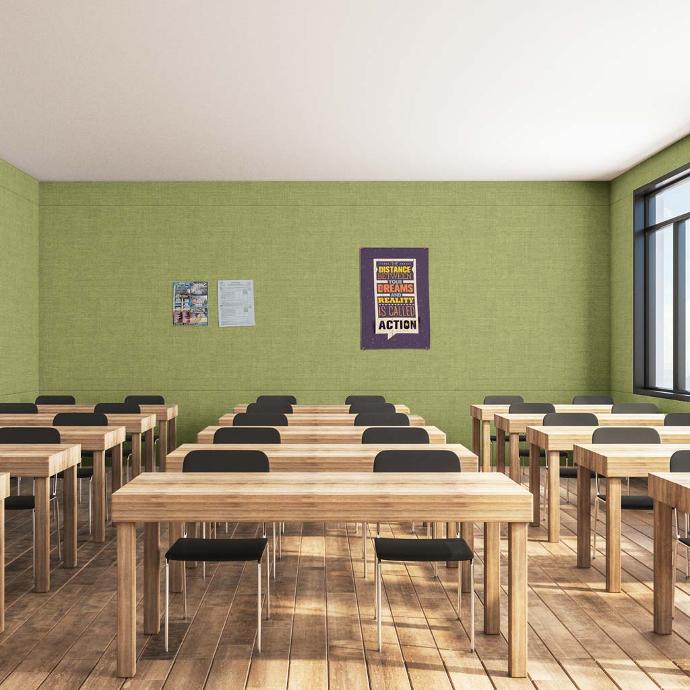 Not just walls anymore! Make any wall a Tackable & Acoustical surface that can be used to staple or tack up photos, important documents, reminders, or anything else you can think of. Get rid of the old school traditional crumbling cork boards & Vinyl wrapped panels, and install Fabricmate® system modern wall surfaces, gaining immediate benefits to your space.
Fabricmate® Tackable panels and wall systems are extremely durable and can be tacked repeatedly with no degradation in performance, or holes that don't self-heal. Our decorative Tackable Wall systems offer the flexibility to customize your display space and can cover one small area on a wall or cover the entire wall corner to corner, floor to ceiling. You can have our Tackable Panels installed on one wall or several to better meet your needs. No more limitations to sizes, colors or layout, the site-fabricated method can accommodate most all design needs, while adhering to budget conscious projects.

Tackable wall surfaces and panels are great for Schools, Offices, Conference Rooms, Kids Rooms, Community Areas, Corridors and more. Quickly and easily tack things up while looking great and retaining acoustic, thermal, and wall protection benefits, Oh, and all you need to do is change just the Fabric covering if needed down the road. Save Big.
With little to no lead times, fast and easy installation and complete customer support, it is no wonder the Fabricmate System has been to wall finishing treatment of choice for over 30 years.
TACKABILITY, PERFORMANCE, BEAUTY
Replacing crumbling cork and bulletin boards with our system and not only get tackability, but also the added benefits of acoustics and wall protection while still being able to be fully customized with sizes (no more being limited to 4'x8' or vertical joints) colors, textures, patterns, printed graphics, and more!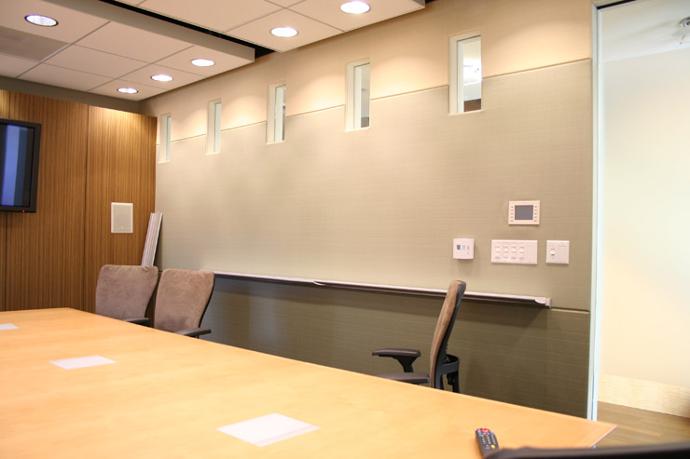 LONG LASTING
Our panels and systems are extremely durable and can be tacked or pinned repeatedly with no degradation in performance. no unsightly holes that don't self-heal.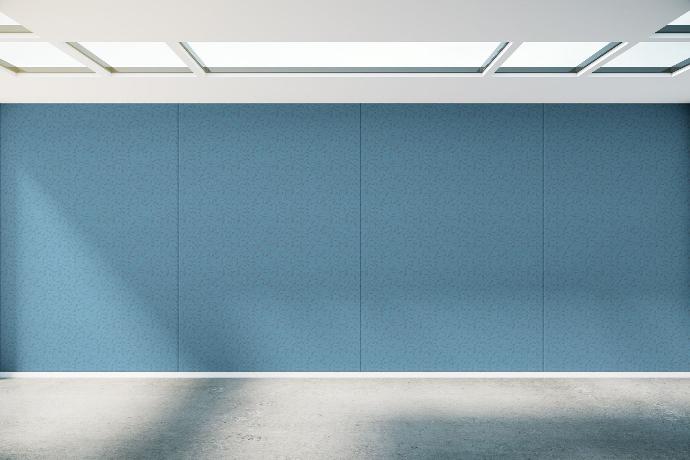 LOOKS GREAT
Get rid of the old, unseemly, crumbling cork boards and replace them with a panel or full-wall system. Make your entire wall a customized tackable surface. Since no glue is used, no need to change the whole panel if needed only the fabrics.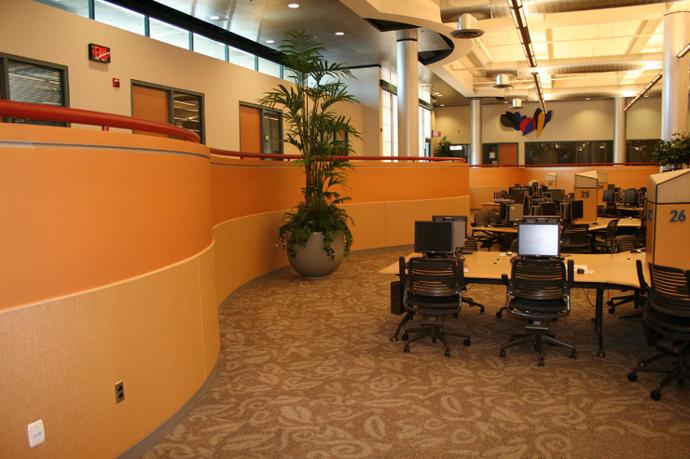 HIGH-IMPACT
Our tackable panels and systems also provide wall protection, acoustics, and thermal benefits. They are great for high-traffic areas, such as conference rooms, corridors, classrooms and common areas that you may otherwise paint again and again, save big on maintenance cost.

PROTECT YOUR WALLS, PROTECT YOUR POCKETBOOK

Maintenance adds up, save more with walls that need less







ACOUSTIC

• Absorbs Reverberated Sound

• Improves Speech Intelligibility

• Increases Audio Clarity






TACKABLE

• Holds Tighter Than Cork

• Naturally Self-Healing

• Will Not Crumble






DURABLE

• Shock Absorbent & Crush-Proof

• Far Tougher Than Paint & Wrapped Panels

• Very Long Lasting






SUSTAINABLE

• 60% Post-Consumer Products

• 100% Recyclable

• VOC Free






FIRE-RATED

• Components are Fire-Rated

• Meets Code for Commercial Buildings

• ASTM E84 Class A Fire-Rating






INNOVATIVE

• Mitigates Visible Damage

• Fabric is Easy-to-Clean & Change

• Conforms to Nearly Any Architectural Feature






THERMALLY INSULATIVE

• Helps regulate temperature

• Energy efficient: Save on heating & AC

• Helps prevent condensation

SAFE

• Antimicrobial & Anti-Fungal

• Naturally Flame Retardant

• Non-Toxic