Our In-House Training is done here in Ventura, CA. This training is meant to expand your skill set, increase installation efficiency, and take your business to the next level. If you're looking for less-advanced training, we'd recommend our Lunch & Learn or Webinar Training.

LOOKING
FOR A
DIFFERENT TYPE
OF TRAINING?

Our Lunch & Learn Training is an introduction to the system, how it works, the advantages, benefits and more.


Webinar Training is great for those who have specific installation question, or are looking to learn tips, tricks, and installation techniques.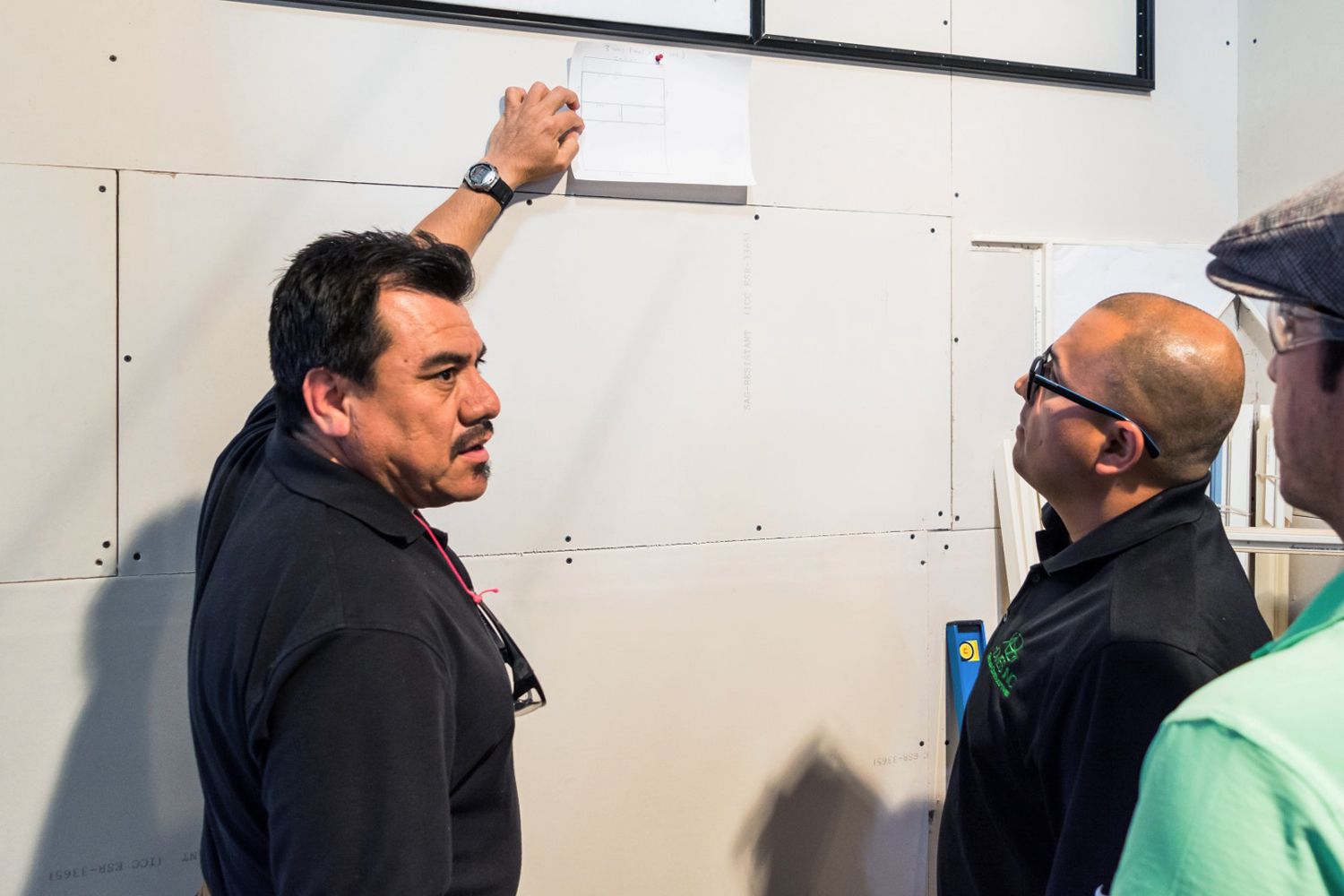 THE COMPLETE TRAINING EXPERIENCE
It's time to take your business to the next level. Expand your skill set, learn a completely new trade, and grow your business. Join us at our training facility in sunny Ventura, CA where we will provide you with the training and expertise to get you started.

No licensing fees, contracts, or up-front costs.


The market for beautiful, acoustic, functional, and sustainable wall coverings is expanding at an amazing rate. Our systems are easy-to-learn, easy-to-install, and very well received. The Fabricmate Wall Finishing System is so simple it only takes a day or two to train an installer!
Learn how to prepare estimates

Hours of hands-on experience

In-depth examples of all possible scenarios

All 100% Free

Team-based interactive training

Industry leading tips & tricks

Common mistakes and pitfalls

Marketing & lead support
TAKE ADVANTAGE
Businesses, schools, colleges and universities, churches, and commercial institutions world-wide are using the Fabricmate Wall Finishing System. Across the board our customer satisfaction rating has been phenomenal.
The desire for acoustic solutions, tackable functionality, and wall protection is stronger than ever. Your customers want more from their walls. Paint has it's place but it never lasts. Our Wall Finishing Systems protect & adorn the walls they are installed on, lasting through many years of wear and tear with little need for maintenance.
You'll never see a client so pleased with a finished product as those who have chosen our System.