REQUEST SAMPLES
GET SAMPLES OF OUR FRAME, BACKING, AND FABRIC
---
Not sure what's right for you? We have samples of each of our components available.
REQUEST SAMPLES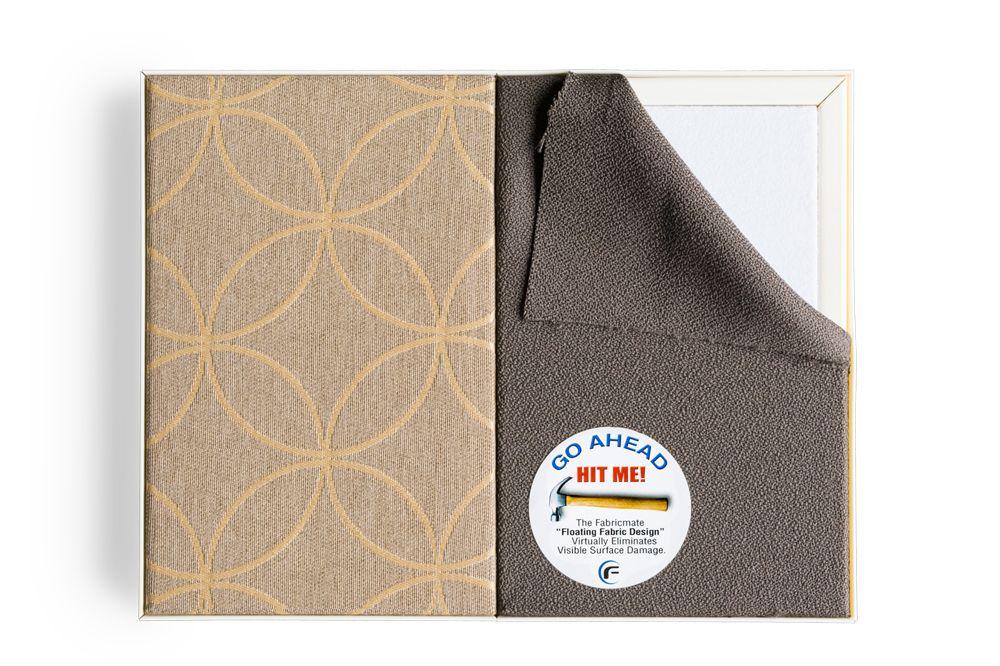 SAMPLE FIRST
---
We offer samples of our system components; Frame, Backing, and Fabric, as well as working board samples so you can see the functionality first hand while also getting the opportunity to see how easy it is to use. With our store of samples, you can find the exact combination of options to create your perfect panel or full-wall installation.
Hit the surface and see how our system mitigates visible damage by keeping the fabric stretched across the backing so it bounces back when struck. You can pull out the fabric to see how easy it is to change if it becomes soiled or a design change is desired, and/or try installing your own custom fabrics to see how it works with our system.
FRAME SAMPLES
The Frame - occasionally called track or trim - outlines and frames the shape of the panel, holding the Fabric in place and protecting the edges with high-impact plastic.
BACKING SAMPLES
The Backing fills in the Frame and covers the wall, absorbing reverberated sound and providing impact resistance, thermal insulation, and a pinnable bulletin-board-like surface perfect for tacking things up.
FABRIC SAMPLES
The Fabric is stretched over the Backing and held taut by the Frame. This allows the panel surface to spring back when struck, effectively mitigating visible damage.