SITE-FABRICATED FABRIC WALL SYSTEM
CREATE A COMPLETELY CUSTOM PANEL OR FULL-WALL INSTALLATION
Oh, and change the fabrics when ever needed, Track & Backing stays in place, saving you big time & money.
---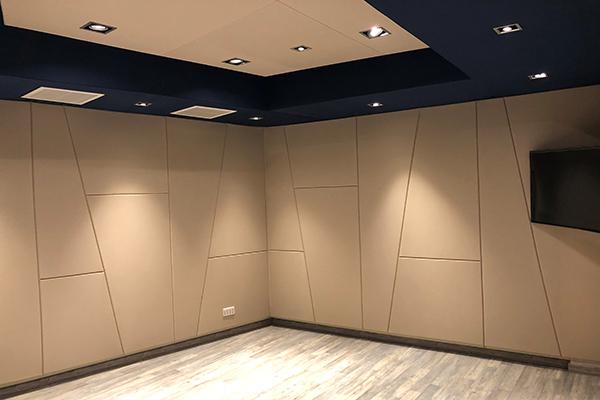 SITE-FABRICATED (7 SERIES): OVERVIEW
Designed for Contractors and Do-It-Yourselfers. Easily build custom size panels or full-wall installations that are acoustic, tackable, and help to protect your walls and improve aesthetics. Kits can be customized to include pre-cut frame pieces, backing, and fabric which eliminates the guesswork.

Build on-site with no worries. Our system can easily be modified on the fly to accommodate changes or unforeseen architectural anomalies. You can customize nearly every aspect of our system.
​

HOW TO FIGURE YOUR MATERIAL REQUIREMENTS
FABRICMATE 7 SERIES OVERVIEW VIDEO
This brief video gives a quick overview showing how our 7 Series Site-Fabricated System can quickly transform your normal everyday walls into a work of art. Fabricmate makes it easy with pre-cut kits to handle the corners and joints. Within no time you can be enjoying the beauty and functionality that fabric covered walls bring to any room.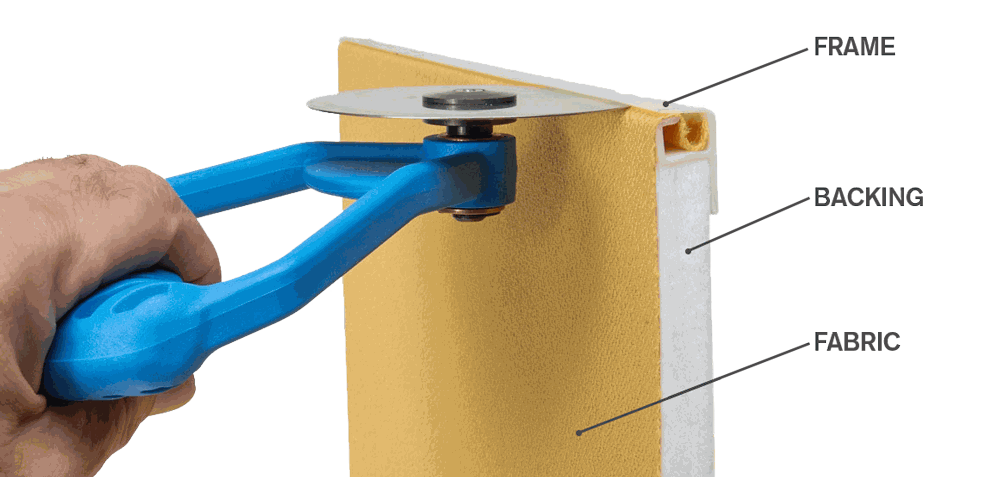 INNOVATIVE AND VERSATILE
With a variety of sizes, shapes, and colors available, the possibilities are endless.

​FRAME outlines and frames the shape of the panel or wall, holding the fabric in place and protecting the edges with a high-impact polymer frame.

​BACKING fills the frame and covers the wall, absorbing reverberated sound, providing impact-resistance, thermal insulation, and a pinnable bulletin-board like surface that's perfect for tacking up photos, documents, and more.

​FABRIC is stretched over the backing and held taut by the frame allowing the panel surface to spring back when struck, effectively mitigating visible damage.
MASTER BEDROOM HEADBOARD INSTALLATION
From drab to fab! Watch as a plain old bedroom wall is turned into a work of art using our 7 Series Site-Fabricated Fabric Wall Finishing System.

CONFERENCE ROOM WALL WITH INSET GRAPHIC
See how our 7 Series Site-Fabricated Wall Finishing System can create a unique aesthetic with a printed graphic inset within a larger full wall acoustical wall panel.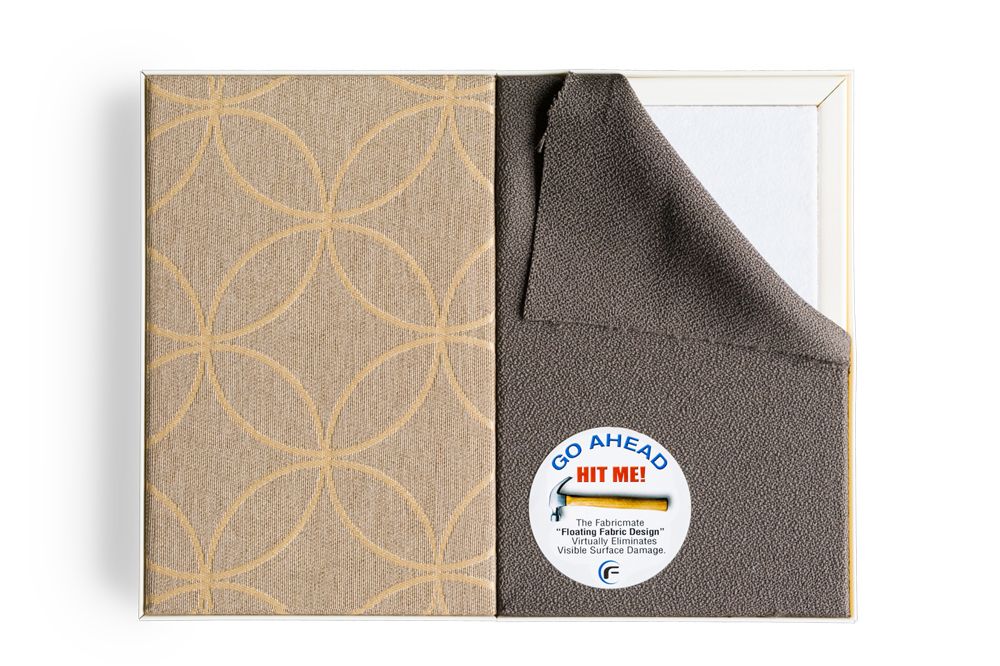 TRY IT FOR YOURSELF - GET A SAMPLE
Our Compatibility Sample Site-Fabricated System Board is an effective method for demonstrating the features and advantages of the Fabricmate Stretch-Fabric Wall System.
• Try before you buy!
• Test our compatibility sample with your own fabric or check out the fabrics listed in our web store
• Various backings can be used and applied, such as our ReCore
®
, MagTack
®
, Acoustical Cotton, and Linacoustic.