HOW IT WORKS
HOW OUR STRETCHED FABRIC WALL SYSTEM WORKS
---
The Fabricmate Fabric Wall Finishing System is just 3 easy steps, mount the frame, install the backing and fabrics and enjoy.
​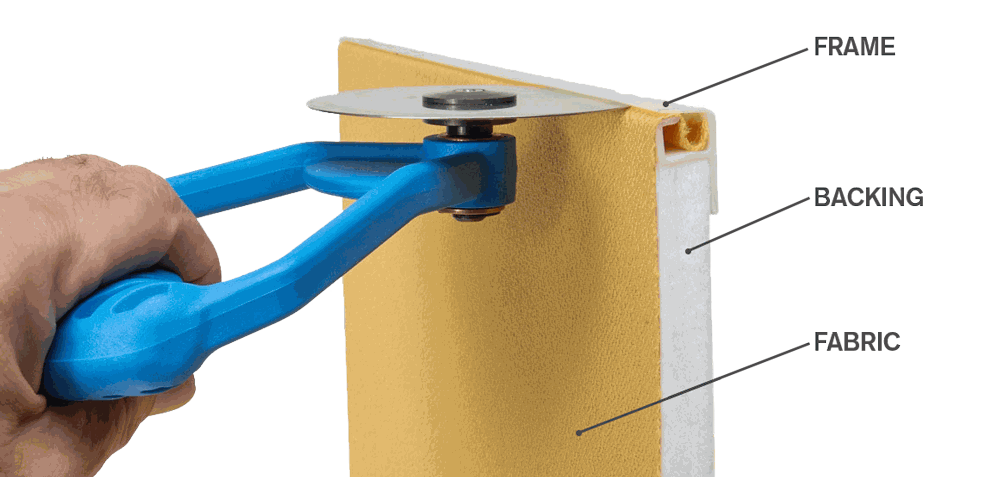 INNOVATIVE AND VERSATILE
With a variety of sizes, shapes, and colors available, the possibilities are endless.

FRAME outlines and frames the shape of the panel or wall, holding the fabric in place and protecting the edges with a high-impact polymer frame.

BACKING fills the frame and covers the wall, absorbing reverberated sound, providing impact-resistance, thermal insulation, and a pinnable bulletin-board like surface that's perfect for tacking up photos, documents, and more.

FABRIC is stretched over the backing and held taut by the frame allowing the panel surface to spring back when struck, effectively mitigating visible damage.
Check out this quick (1:30) video to see how easy custom installations can be. Everything can be customized on site, no need to reorder panels if measurements etc get changed. No glues, no mess, no hassle.