ARCHITECT & DESIGNER SUPPORT
CONSIDER US PART OF YOUR TEAM - Get it Right the First Time
Value Engineering is our Passion
---
As early as the concept and pre-planning stages of any project, we work with architects and designers by employing value engineering right from the start. Every space has unique aspects and our team can analyze the application and make recommendations for layout, materials, application methods, installation timing, even product and installation warranty requirements based on the specified aesthetic, acoustic, and functional requirements. Through these efforts, we help you avoid costly mistakes both at bid time and during construction. Material requirements and labor costs are reduced, the proper materials are identified and on-hand, and production delays are avoided. This will help ensure that your original vision for the space is realized and doesn't succumb to budget limitations.
We've taken the time to test our entire Fabric offering and use icons to indicate their effective features. This should make it easier to choose Fabrics that work for the application you're using them in.
Watch this informative video to see how Fabricmate's line of Wall Finishing Products can enhance the Learning and Working environments in Schools and Universities. Whether you are looking for Aesthetics, Acoustics, Tackability, Impact Resistance or more we have what it takes to make your walls beautiful and functional. From Educational Facilities to Business and Residential spaces imagine never having to paint your walls again.
FABRIC FEATURE ICONS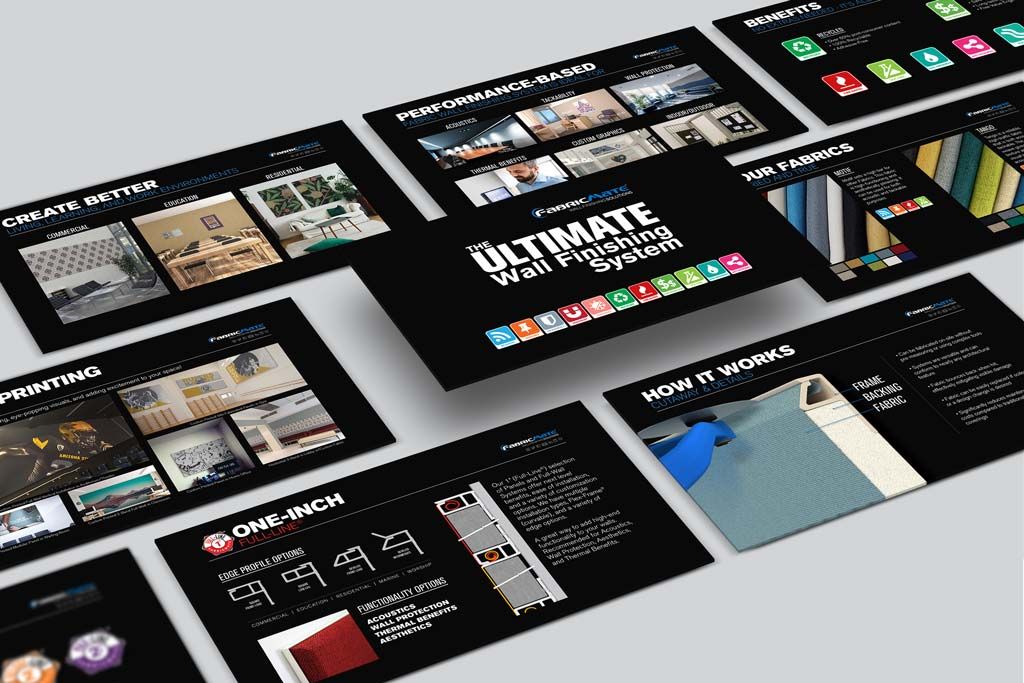 DOWNLOAD THE FABRICMATE® GENERAL OVERVIEW (PDF)
General Overview of our system, how it works, functionality, and benefits of our offerings.

CHECK OUT OUR CSI AND CAD GALLERIES
Introducing our New & Improved Frame Profiles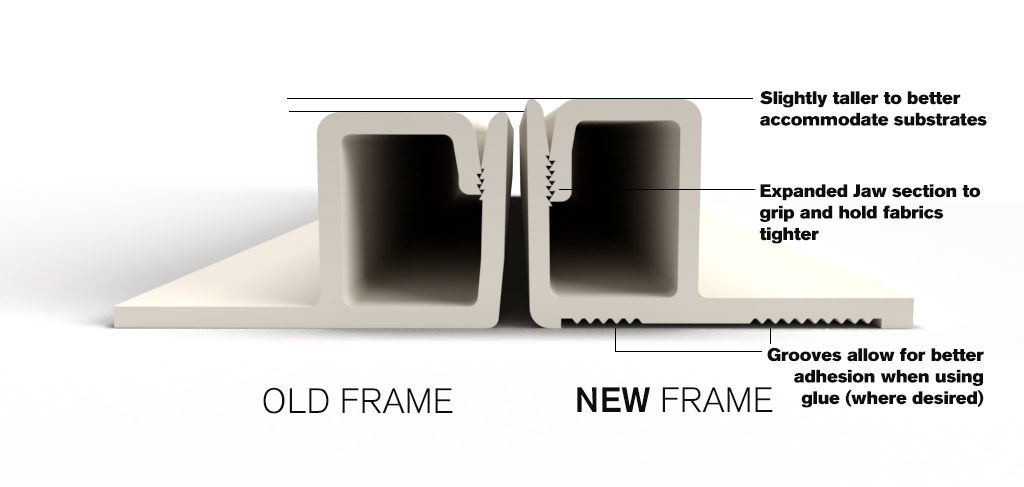 Our industry standard Frame Profiles are now even better!
Our frame profiles are now slightly taller to better accommodate a wider variety of substrates

We've expanded the jaw section of our frame with more teeth to grip and hold fabrics tighter

New Glue Grooves allow for better adhesion when using glue to attach the frame to the wall surface

Please note our new Frame Profiles are not compatible with previous versions
All of our Frame products including our 1/4" Slim-Line®, 1/2" Classic-Line® and 1" Full-Line® have been redesigned with these new features. Now it's even easier to create a long-lasting functional Panel or Full-Wall System.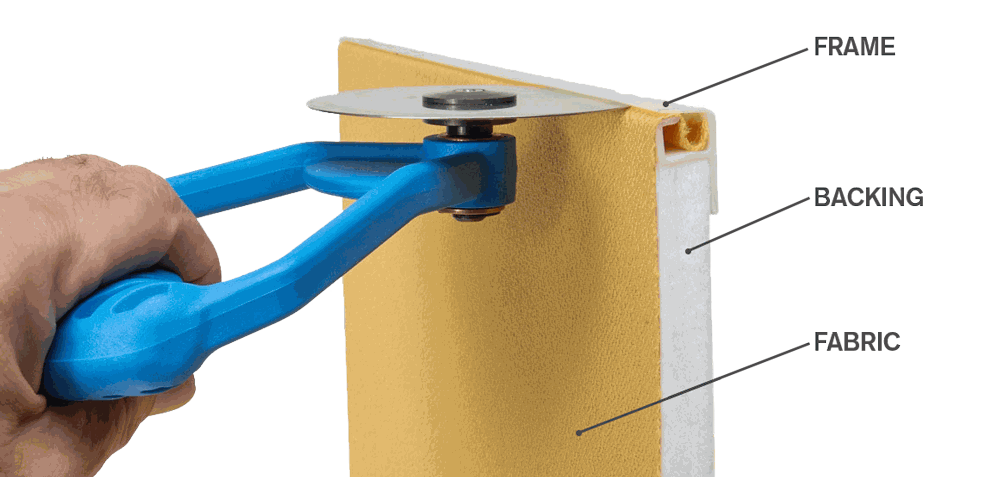 INNOVATIVE AND VERSATILE

With a variety of sizes, shapes, and colors available, the possibilities are endless.


FRAME outlines and frames the shape of the panel or wall, holding the fabric in place and protecting the edges with a high-impact polymer frame.

BACKING fills the frame and covers the wall, absorbing reverberated sound, providing impact-resistance, thermal insulation, and a pinnable bulletin-board like surface that's perfect for tacking up photos, documents, and more.

FABRIC is stretched over the backing and held taut by the frame allowing the panel surface to spring back when struck, effectively mitigating visible damage.
Our staff has been involved in every aspect of the design, specification, and installation of our floating-fabric wall panel systems and pre-assembled panels from project management to the actual installation. There are many considerations and they can often be complex. We understand all of those considerations fully and design professionals have found that they can rely upon us to provide complete technical information and support.
Our Product & Specifications Binder takes everything you love about our physical binder and digitizes it. Not only have we created a convenient and compact PDF, we've made it interactive, including links to relevant web pages on every page to make using it a breeze.
Includes: Product Catalog, Collection of Data Sheets, Most Popular Fabric Cards, Product Comparison Sheets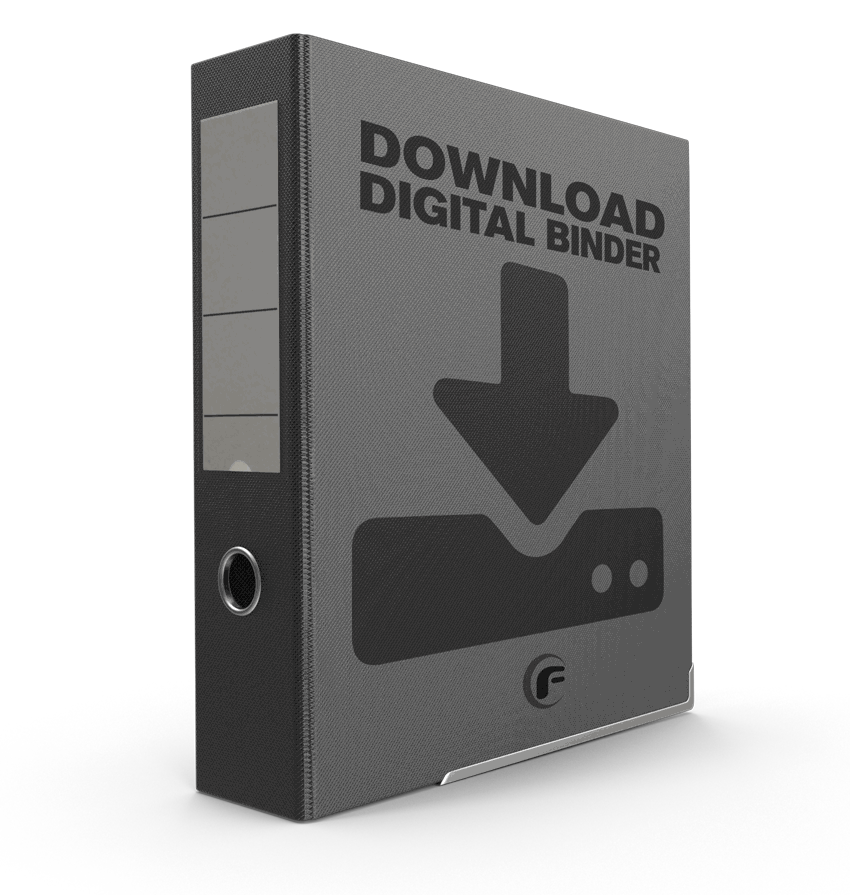 WE WORK WITH THE BEST