D.I.Y.
---
On your terms, on your time, we can help !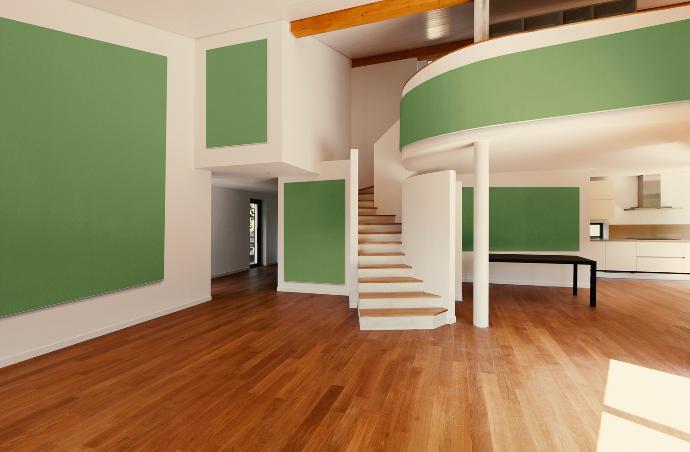 YOU CAN DO IT!
---
AND WE'RE HERE TO HELP


Each year more and more people are deriving real personal satisfaction (and enjoying measurable savings) from taking on and completing home and small business improvement projects. It comes as no surprise to us that the attractiveness, functionality and benefits of our Fabric Wall Finishing Systems that have been valued by large businesses and institutions worldwide, would be both appreciated and sought after by DIYers. In fact, it is the fastest growing segment of our business. Homeowners, small business, owners, even community groups such as church congregations are buying our Fabric Wall Finishing Systems and doing the installation themselves.
Fabricmate Wall Finishing Systems add color, richness and value to your home, office and a variety of other spaces while improving acoustics and providing thermal advantages as well as tackability. They install easily, look great, and require almost no maintenance. With no adhesives they are a healthy addition to any space, and the fact all you need to do down the road is only change the coverings is a huge savings.



Our Professional or D.I.Y Starter Kits contain all the tools you need to get started with our Fabric wall finishing system immediately.
Whether you are a contractor looking to expand your skill offering, an Education or Corporate professional concerned about reducing maintenance costs, a Home Theater enthusiast, or you just want to Do-It-Yourself (DIY), this kit has you covered.
Our Wall Finishing Systems are fabricated on-site so there is no need to worry about panel sizes, materials or color availability. You won't need to perform field measurements before-hand or deal with long lead times. Our products are immediately available either from our warehouse in Ventura, CA or any number of other distributors. We can assist you with your project estimation, value engineering, technical support and training completely free.