MARINE APPLICATIONS
EXTEND YOUR BOATING SEASON
---
Fabricmate® doesn't just offer solutions for business and schools, we also provide products for the boating enthusiasts! Our marine fabrics are specially treated to be extra durable, tear resistant, and water resistant.


​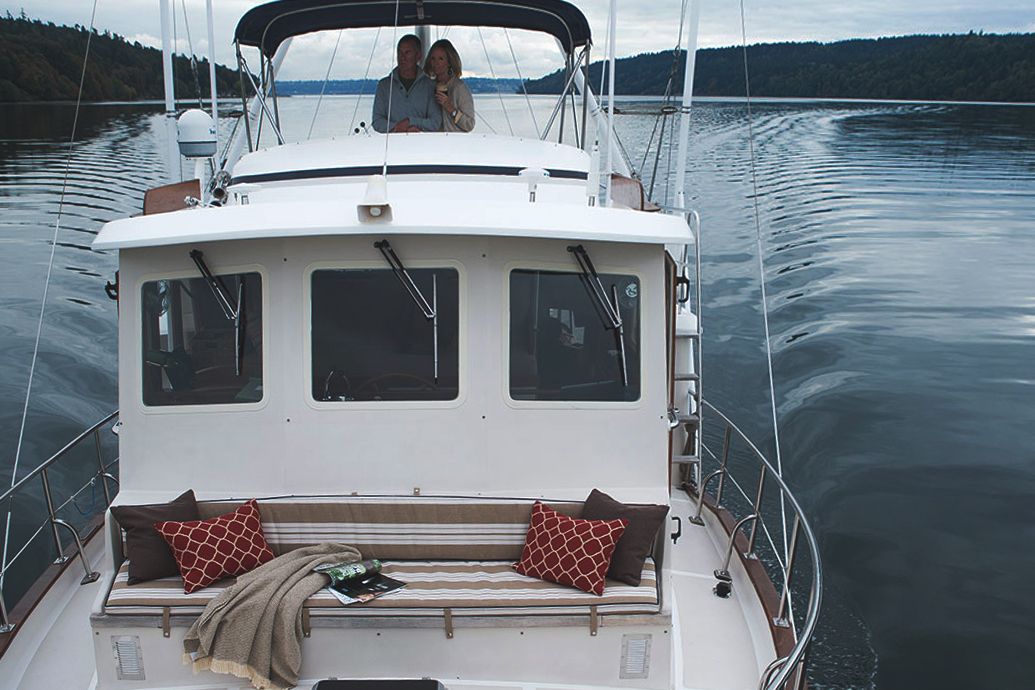 A WEATHERPROOF OPTION LIKE NO OTHER
Our ReCore® backing is the perfect substrate to use on boats, yachts, ships, and other marine vessels since it's non-hygroscopic (does not absorb moisture). ReCore® is 100% non-woven polyester fiber made from recycled water bottles. It's the environmentally responsible alternative to the unsafe and unsustainable substrates on the market today. ReCore® is semi-rigid, easily adapts to curves, and is incredibly lightweight. It is weather and water-resistant, antimicrobial, antifungal, and is free of Volatile Organic Compounds (VOCs) like formaldehyde. Being made of 100% recyclable polyester means it is far more cost-effective as a substrate than virtually any other material and has excellent sustainability.
To get an extra level of style and protection, our marine fabrics are specially made and go through a process to ensure that the backing they cover doesn't get wet. Some substrates become susceptible to mold and rot if exposed to any water, which is why marine fabrics require such extensive waterproofing treatment.
Our weatherproof system is a fantastic solution for those looking to get style and functionality out of their walls. Not only is it incredibly marine-friendly but can also be fully customized aesthetically while providing acoustics, tackability, wall protection, and thermal advantages.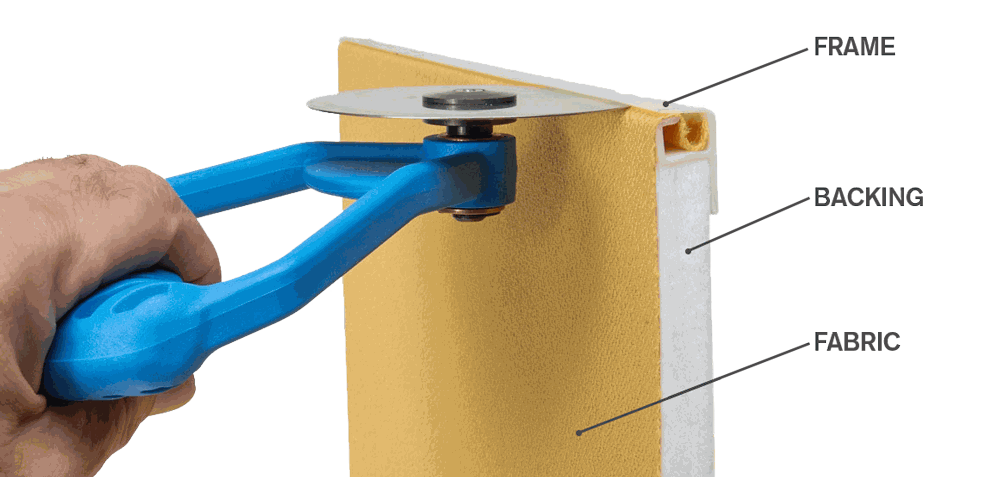 INNOVATIVE AND VERSATILE

With a variety of sizes, shapes, and colors available, the possibilities are endless.


FRAME outlines and frames the shape of the panel or wall, holding the fabric in place and protecting the edges with a high-impact polymer frame.

BACKING fills the frame and covers the wall, absorbing reverberated sound, providing impact-resistance, thermal insulation, and a pinnable bulletin-board like surface that's perfect for tacking up photos, documents, and more.

FABRIC is stretched over the backing and held taut by the frame allowing the panel surface to spring back when struck, effectively mitigating visible damage.
DON'T SACRIFICE AESTHETICS
Being weatherproof and waterproof shouldn't mean it can't look great. With our system you can customize nearly every element so you get the exact look you want. Incorporate color, texture, patterns, and even custom printed graphics. Our system is also flexible so it can be installed on rounded surfaces. Don't sacrifice aesthetic, get Fabricmate®.
GREAT FOR INDOOR OR OUTDOOR USE
Our system is tough enough to be installed inside or outside and is highly-durable. The impact-resistant backing is also made of 100% recycled water bottles so it is inherently weather and water-proof. UV Coated inks and specially treated fabrics are also available if you'd like to add an extra layer of protection to your outdoor installation.
OPTIONS ON OPTIONS
There are options to customize nearly every aspect of your panel/installation. Square or beveled edge, fabric type, color, texture, patterns, custom printed graphics, as well as the performance and functionality options you can choose from. Our system makes it easy to have a functional panel or wall that looks amazing.
PROTECT YOUR WALLS, PROTECT YOUR POCKET
Maintenance adds up, save more with walls that need less.








ACOUSTIC

• Absorbs Reverberated Sound

• Improves Speech Intelligibility

• Increases Audio Clarity







TACKABLE

• Holds Tighter Than Cork

• Naturally Self-Healing

• Will Not Crumble







DURABLE

• Shock Absorbent & Crush-Proof

• Far Tougher Than Paint & Fiberglass

• Very Long Lasting







SUSTAINABLE

• 60% Post-Consumer Products

• 100% Recyclable

• VOC Free







FIRE-RATED

• Many Components are Fire-Rated

• Meets Code for Commercial Buildings

• ASTM E84 Class A Fire-Rating







INNOVATIVE

• Mitigates Visible Damage

• Fabric is Easy-to-Clean & Change

• Conforms to Nearly Any Architectural Feature







THERMALLY INSULATIVE

• Helps regulate temperature

• Energy efficient: Save on heating & AC

• Helps prevent condensation







SAFE

• Antimicrobial & Anti-Fungal

• Naturally Flame Retardant

• Non-Toxic