BECOME AN INSTALLER
A FABRICMATE® INSTALLER MEANS BUSINESS - COME JOIN THE TEAM !!!!
INCREASE YOUR PROFITS & EXPAND YOUR SKILL SET
If this is you, come join our Team - Acoustical/Drywall Contractors, Painting & Wallcovering, Audio Integration, Window Treatment, Upholsterers, Signage & Branding, Specialty Contractors, Window Screeners and more !!!! Get Started Now.
​ Free Training & Legendary Support for the Future of Wall Finishing

---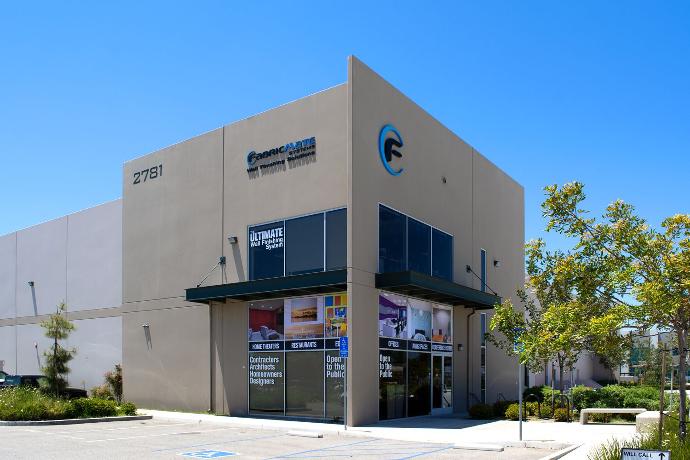 A FABRICMATE INSTALLER MEANS BUSINESS
---
The market for beautiful, acoustical, functional, and sustainable wall coverings is expanding at an amazing rate. Our systems are easy to learn, easy to install, and very well received. You'll never see a client so pleased with a finished product as those who have chosen our system. The Fabricmate® Wall Finishing System is so simple it only takes a day or two to train an installer!

We provide you with the products, tools, training and expertise; and our sales and technical support staff are always available to help installers with any aspect of a project from layout to bidding to installation tips. We also provide our installers with marketing support through our advertisements in national publications, targeted mailings, and with lead referrals. In no time you will realize the benefits of becoming an Approved Fabricmate® Systems Installer. Your company can get started right away, there are no licensing fees, contracts or up-front costs.

Training takes place on site at our headquarters in Sunny California. Ventura County provides many tourist attractions. If so desired, a list of activities, restaurants, and hotels can be provided.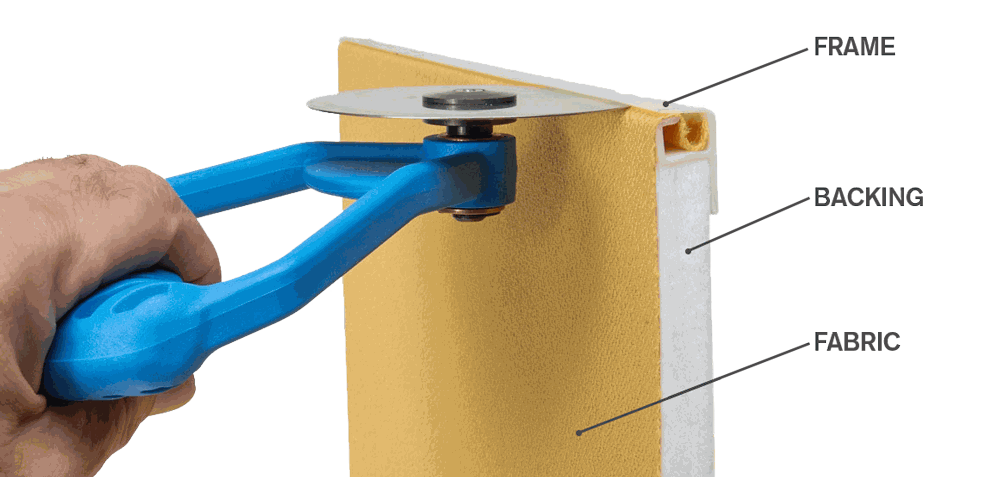 INNOVATIVE AND VERSATILE

With a variety of sizes, shapes, and colors available, the possibilities are endless.


FRAME outlines and frames the shape of the panel or wall, holding the fabric in place and protecting the edges with a high-impact polymer frame.

BACKING fills the frame and covers the wall, absorbing reverberated sound, providing impact-resistance, thermal insulation, and a pinnable bulletin-board like surface that's perfect for tacking up photos, documents, and more.

FABRIC is stretched over the backing and held taut by the frame allowing the panel surface to spring back when struck, effectively mitigating visible damage.
QUALITY ASSURED INSTALLERS
If your company has an excellent reputation for service and quality, then we're interested in hearing from you. Just Contact Us to become an installer. Our sales team will get back with you right away and explain how the Fabricmate® System can easily make an immediate contribution to your business and our Sales.



Whether you're a Contractor or Sub-Contractor looking to expand your services, an Education or Corporate professional concerned about reducing maintenance costs, a Home Theater enthusiast, or you just want to Do-It-Yourself (DIY), this kit has you covered.

Our Wall Finishing Systems are fabricated on-site so there is no need to worry about panel sizes, materials, or color availability. You won't need to perform field measurements beforehand, or deal with long lead times. Our products are immediately available either from our warehouse in Ventura, CA or a number of other distributors such as L&W Supply or GTS. We provide complete project estimation, value engineering, technical support, and training completely free. Our Wall Finishing Systems practically sell themselves and we want to make it as easy as possible for our Contractors to expand their services, add a new source of revenue, and satisfy their customers.

CREDIT APPLICATION
If you think your company will require credit, please download, complete and fax back a credit application for immediate consideration.
This will ensure there are no delays in receiving products for your projects.

FREE LUNCH AND LEARN
Our Lunch & Learn Training is an introduction to the system, how it works, the advantages, benefits, and more. If you're looking for more advanced training, we'd recommend our Webinar or In-House Training.

FREE WEBINAR TRAINING
Our Webinar Training is great for those who are already familiar with our system but have specific installation question or are looking to learn tips, tricks, and installation techniques. For introductory training on our system check out Lunch & Learn, for more advanced techniques, head over to our In-House Training.
It was s a good experience. Awesome staff! I will be back with my crew soon. — Sergio Peña and Team from Florida.
Fabricmate welcomed us in and gave us all the tools we needed to help grow our business, from Training , how to best market and estimation skills. We were impressed with their commitment to our company getting what we needed to be successful. I would encourage any company looking to grow their sales to reach out to their team..

ACS Acoustics.

We visited for training and did not know what to expect. Once we finished we had been completely impressed with the level of training and information Fabricmate provided to our team, it will certainly help us to be successful installing their products and offering more to our customers. Thanks Fabricmate Team.

Matchless Acoustics, Texas