ABOUT US
GET TO KNOW US! WE WOULD LOVE TO HEAR ABOUT YOUR PROJECT!
---
Our commitment to quality products and top tier customer service has made us a leader in our industry.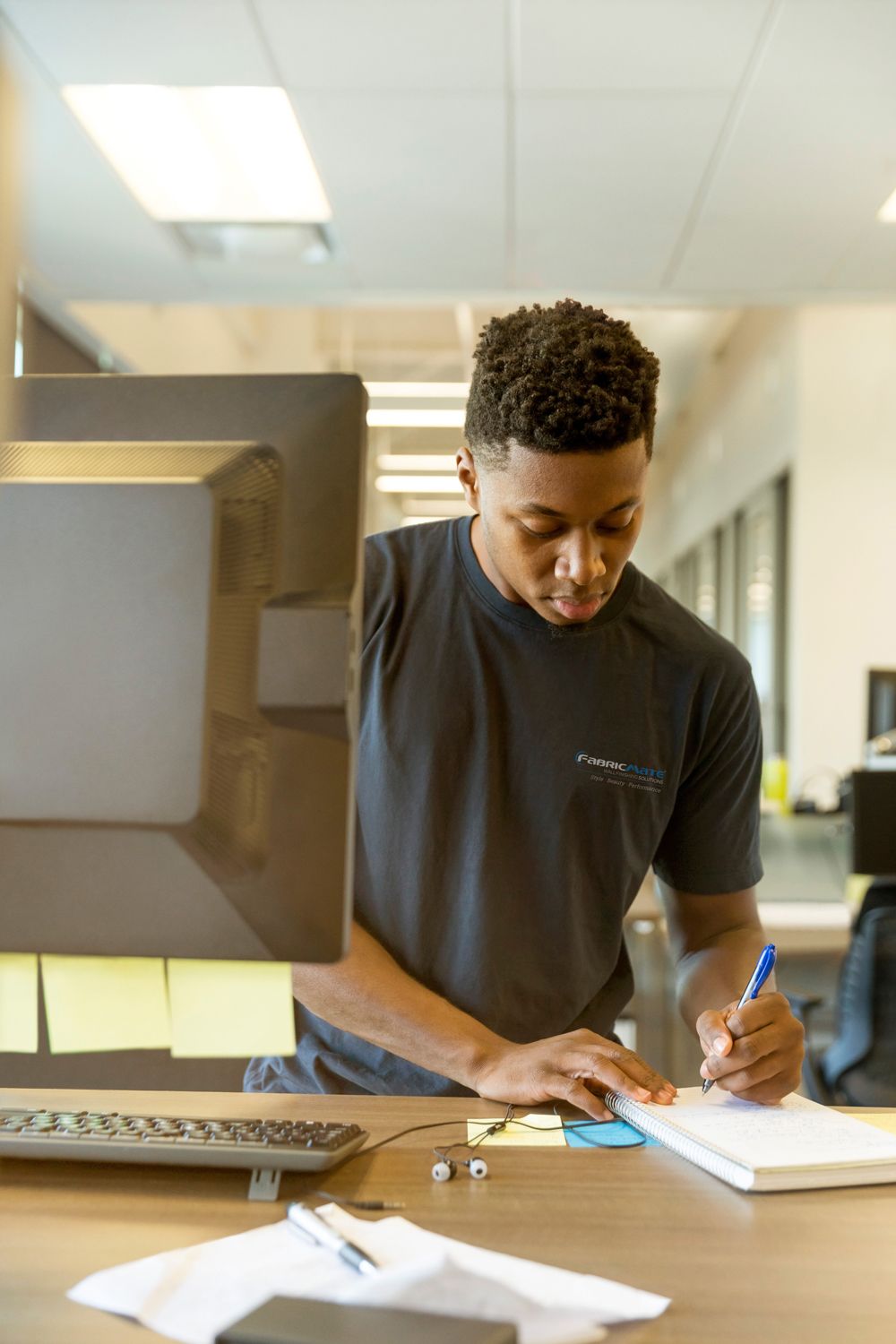 For over 35 Years Fabricmate Wall Finishing Solutions has been a leading supplier of aesthetic, acoustical, tackable and wall protection solutions throughout North America and the world. One of the pioneers of stretched-fabric wall paneling systems, the modern
alternative
to older traditional ways to
finish
walls, such as paint,
wallpaper
and paneling.
We are continually
innovating
products and
solutions for the wall finishing market.
These include Modular Floating-fabric Wall Panels, Flex-Frame, The 7 Series-Fabricated Wall Finishing System, ReCore
®
, Acoustical Wall Art, and many, others.
At Fabricmate Wall Finishing Solutions, we are at the forefront of innovation and design of stretched-fabric wall finishing systems. We have more than thirty five years of hands-on experience in the actual specification and installation of these products. We have a complete understanding of the many different applications for these products, their challenges and solutions. We Strive to help you get it right the first time.
At Fabricmate Wall Finishing Solutions, "
good enough"
isn't good enough! We strongly believe success comes from providing our customers with the broadest possible range of support. This is why we are not content to provide just simple product recommendations, but to work with you in the pre-planning stages of a project through to final installation and acceptance. We can provide complete solutions from product and/or system specifications, Value Engineering, and installation instruction. We can even recommend qualified installation professionals who will ensure your project is completed to your satisfaction.
Our strong commitment to protecting the environment coupled with an understanding of how products and design must work together to achieve sustainability are at the foundation of our Environmental Beliefs. Many of our Products are made with post consumer materials. We embrace the functionality, durability, and philosophy of a better, cleaner future through primarily recycled products, when and wherever we can.
Thank
You
for taking the time to Visit our Website and see what we are all about.
Craig first learned of installing fabric on the walls while working at a local drapery company in Sacramento, CA. in 1982. After moving on and doing a tour in the U.S. Navy Seabees and traveling the world, he came home and still had a yearning to create the most user friendly Fabric wall finishing system available to all. Little did he know then that his desire to simply do bedrooms and small office walls would lead to something bigger at the time. With lots of hard work and many great people along the way, things grew over the years. After expanding from small residential projects to much larger commercial and education projects, things grew at a rapid pace. Since then Fabricmate Systems has grown to become the go-to global supplier and educator of fabric wall finishing systems to many around the world.
Here Craig is working away on a Fabric systems sample in his small garage in the early days of 1988. Every since, Fabricmate has been working hard to make the best stretched-fabric wall systems available to make your living, learning and working environments, a little more enjoyable world-wide. Although our products can now be found in numerous fortune 500 companies and major projects worldwide, they are still installed in many bedrooms and small offices around the world , staying close to our roots.
Being a Solutions Company, our products have taken on a wide range of solutions that are aesthetically pleasing, acoustical, tackable, magnetically receptive, and thermally insulative. Our Fabric Wall Systems are engineered for ease of installation, which means a short learning curve, quick installation time, and unparalleled support.



CEO:

Craig Lanuza


YEAR:

1988


WHERE

: Home garage - Ventura, CA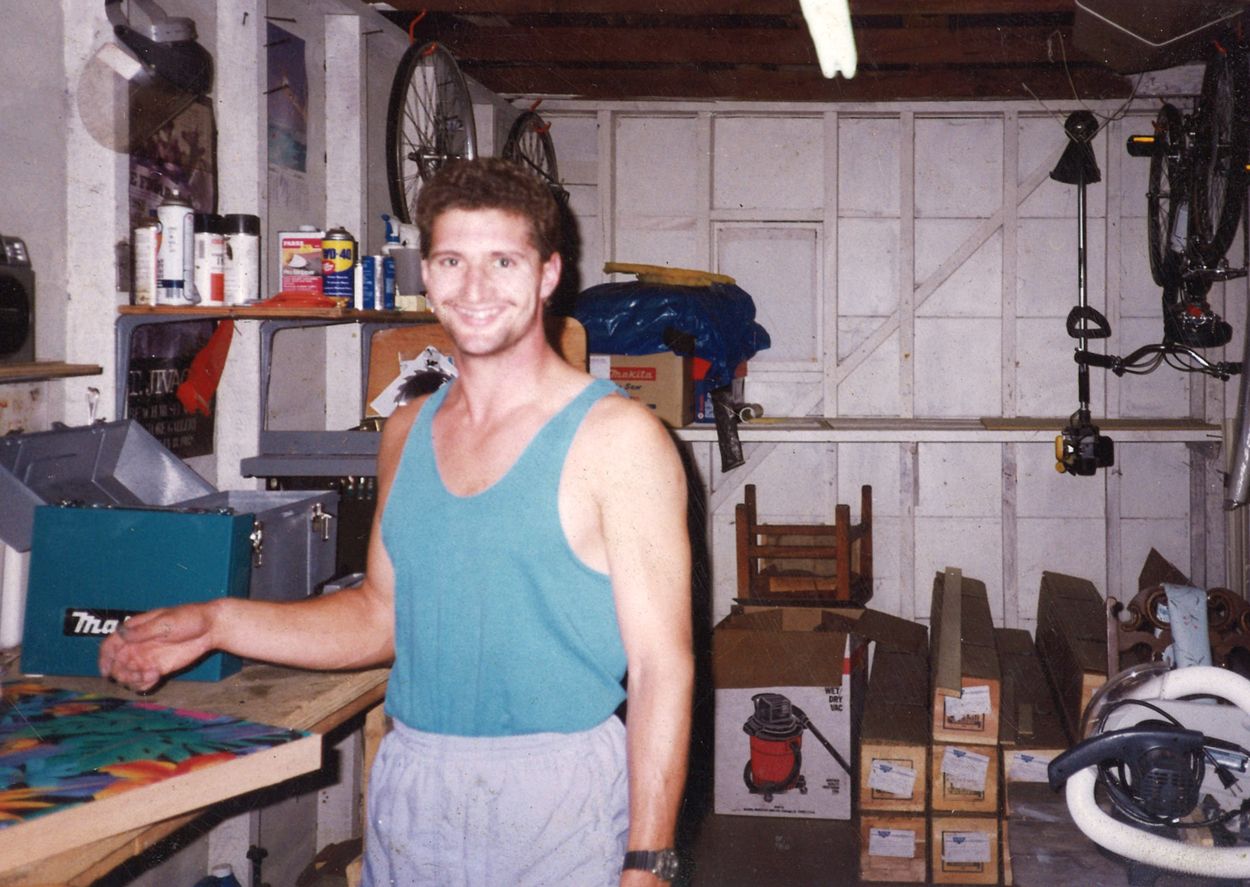 VISIT US
Come by our Ventura, CA location to see and test practical installation examples, explore fabric colors, or just get a better idea of how the system works. We'd love to show you around and answer any questions you might have.