ABOUT US
GET TO KNOW US!
---
Our commitment to quality products and top tier customer service has already made us a leader in the industry.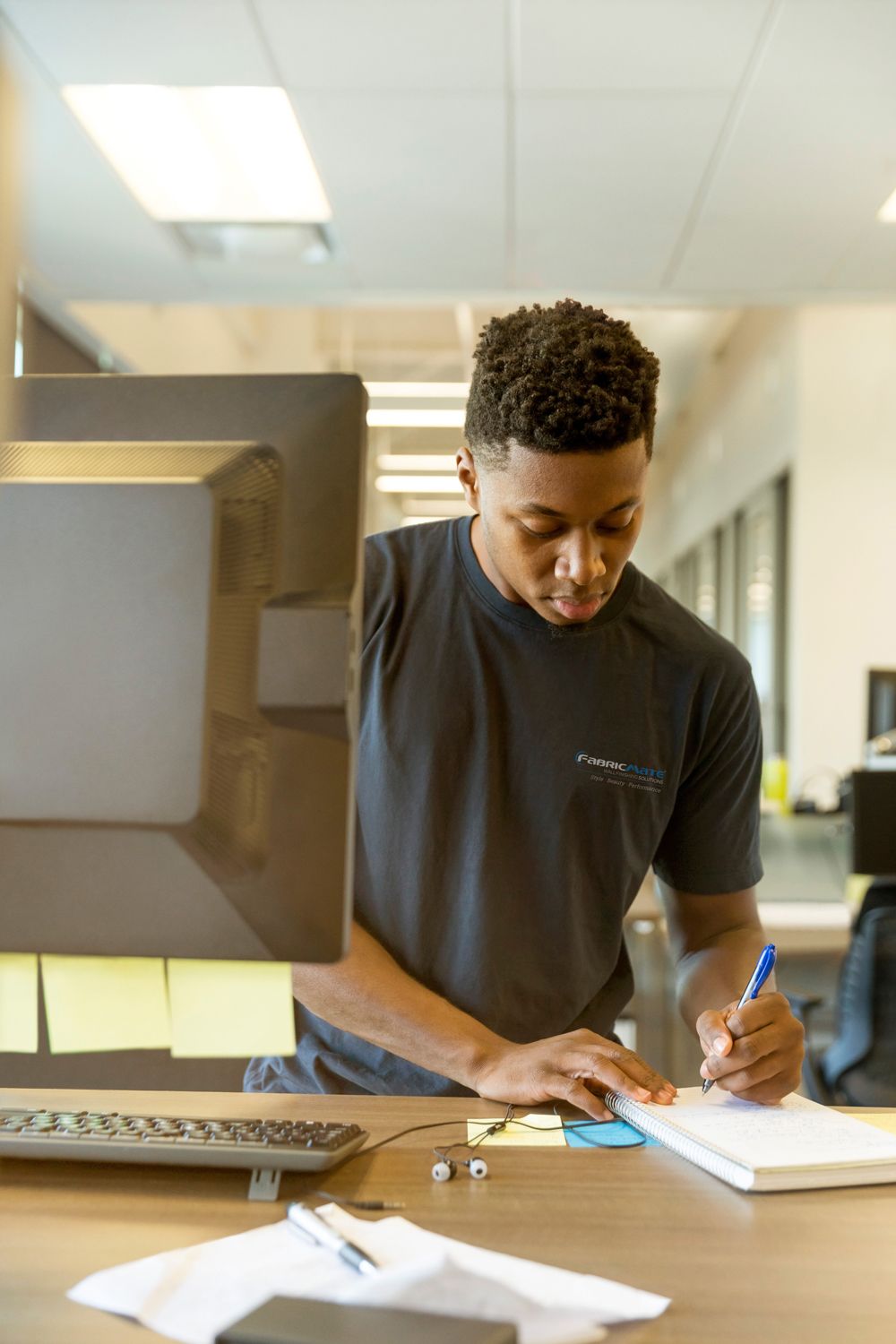 Fabricmate Wall Finishing Solutions is a leading supplier of aesthetic, acoustic, and tackable wall surface solutions throughout North America and the world. One of the pioneers of stretched-fabric wall paneling systems, we constantly strive to improve upon that original concept.
We are continually introducing enhancements to existing products and introducing new products. These include Pre-made Wall Panels, Modular Floating-fabric Wall Panels, Baffles, Clouds, Privacy Panels, Dry-Erase Panels, Flex-Frame, Wizard Cut Guides, The 7 Series-Fabricated Wall Finishing System, ReCore
®
, Frame Kits, Acoustical Wall Art, Large Format Graphics, and many, others.
At Fabricmate Wall Finishing Solutions, we are at the forefront of innovation and design of stretched-fabric wall finishing systems. We have more than twenty years of hands-on experience in the actual specification and installation of these and related products. We have a complete understanding of the many different applications for these products, their challenges and solutions. We don't just talk the talk, we walk the walk!
At Fabricmate Wall Finishing Solutions, "
good enough"
isn't good enough! We strongly believe success comes from providing our customers with the broadest possible range of support. This is why we are not content to provide just simple product recommendations, but to work with you in the pre-planning stages of a project through to final installation and acceptance. We can provide complete solutions from product and/or system specifications, Value Engineering, and installation instruction. We can even recommend qualified installation professionals who will ensure your satisfaction.
Our strong commitment to protecting the environment coupled with an understanding of how products and design must work together to achieve sustainability are at the foundation of our Environmental Policy. Most of our fabrics are made with post consumer materials, as well as our backing ReCore®
. We embrace the functionality, durability, and philosophy of a better, cleaner future through primarily recycled products.
VISIT US
Come by our Ventura, CA location to see and test practical installation examples, explore fabric colors, or just get a better idea of how the system works. We'd love to show you around and answer any questions you might have.