Fabricmate® 66 in. Fabric Scrim - Panel Liner
3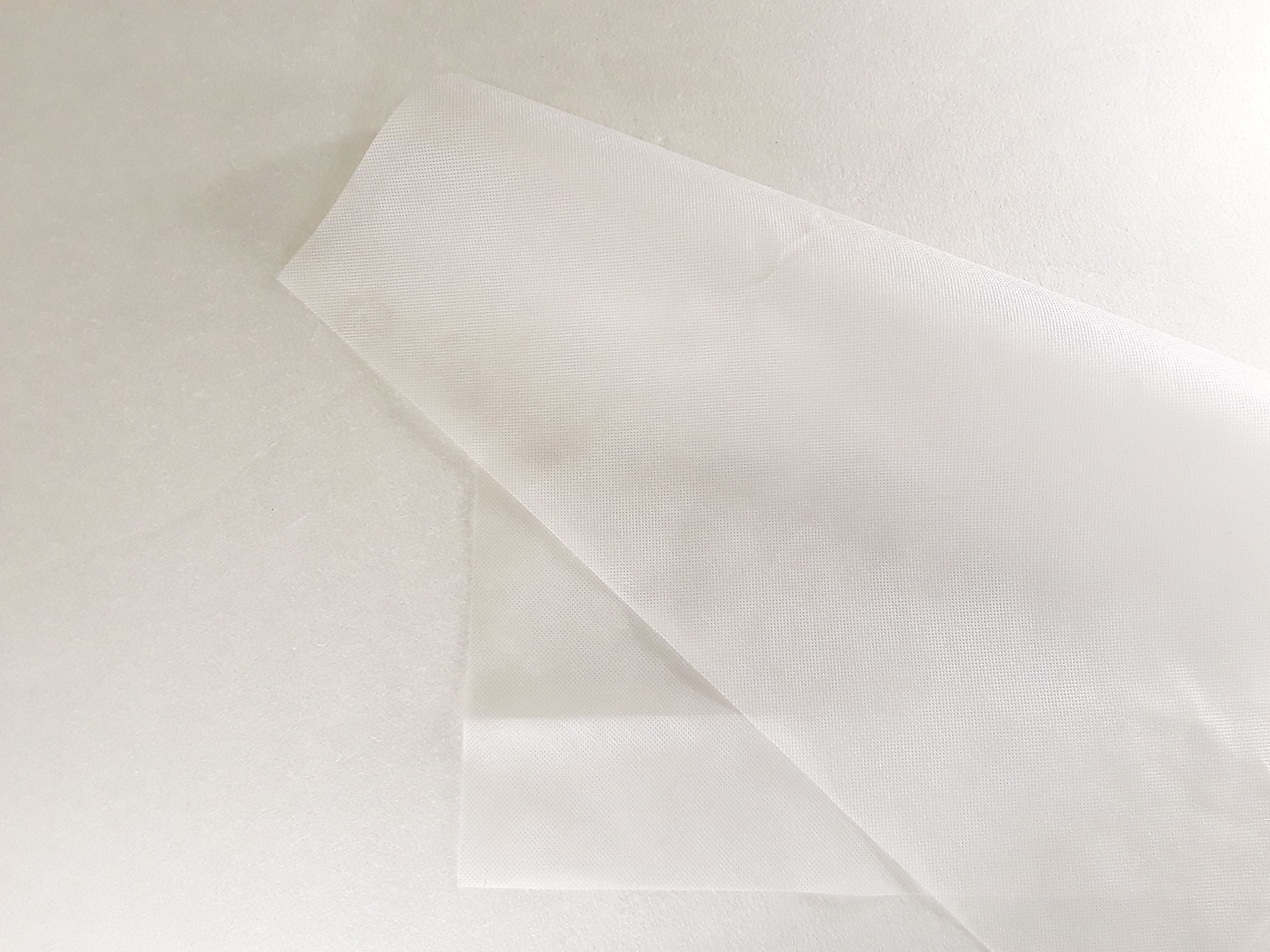 Our 66 inch Scrim is the last line of defense against our see-through fabric. Scrim is designed to evenly match the color of panels with see-through fabrics. Thin fabrics tend to show the shapes of backing and frames underneath it. Scrim is the best solution in such situations.
The scrim is applied directly underneath the fabric and on top of the backing and the frame.
Comes in three shades:
White
Grey
Black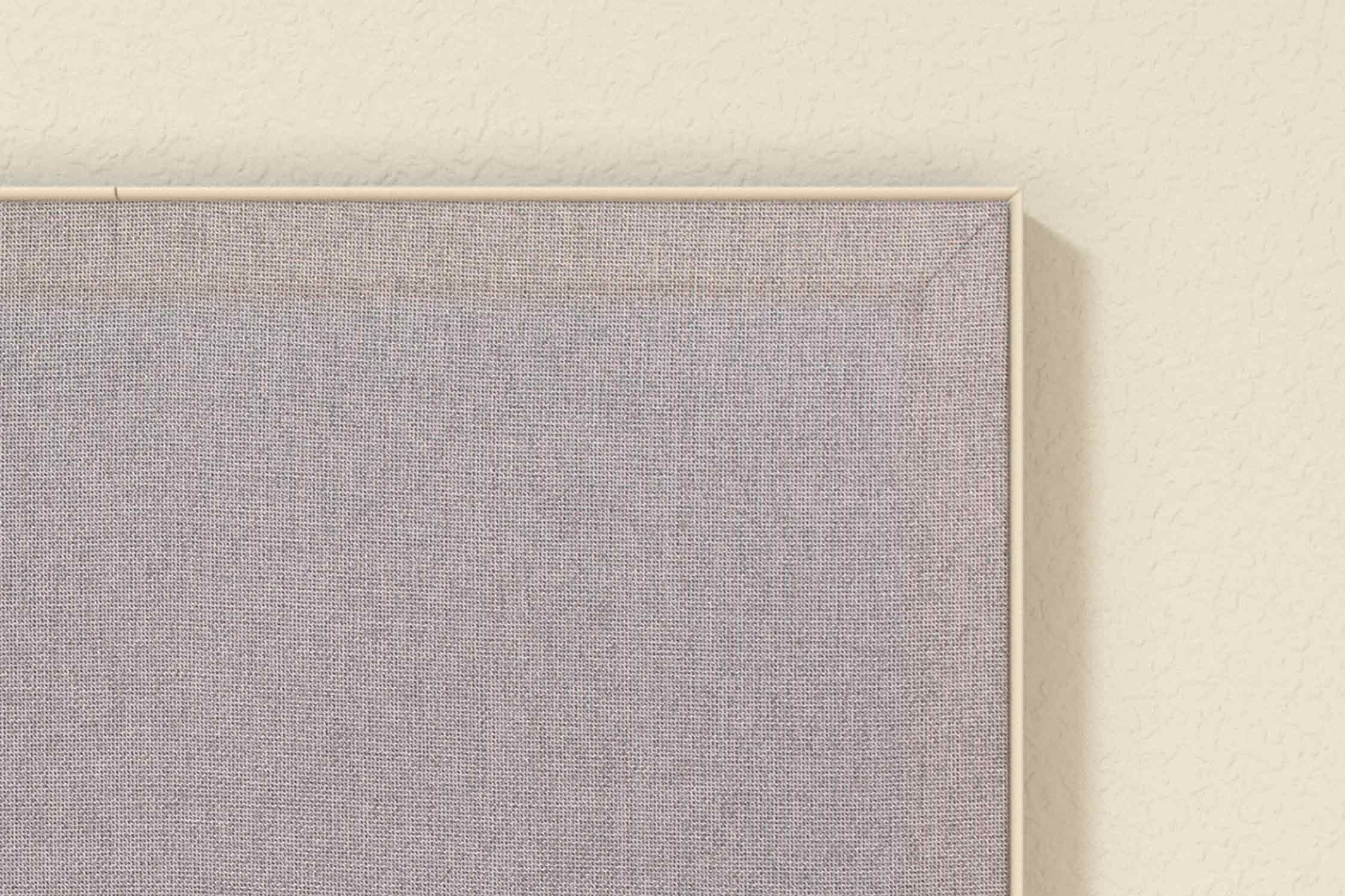 without scrim
The underlying components are seen through the fabric.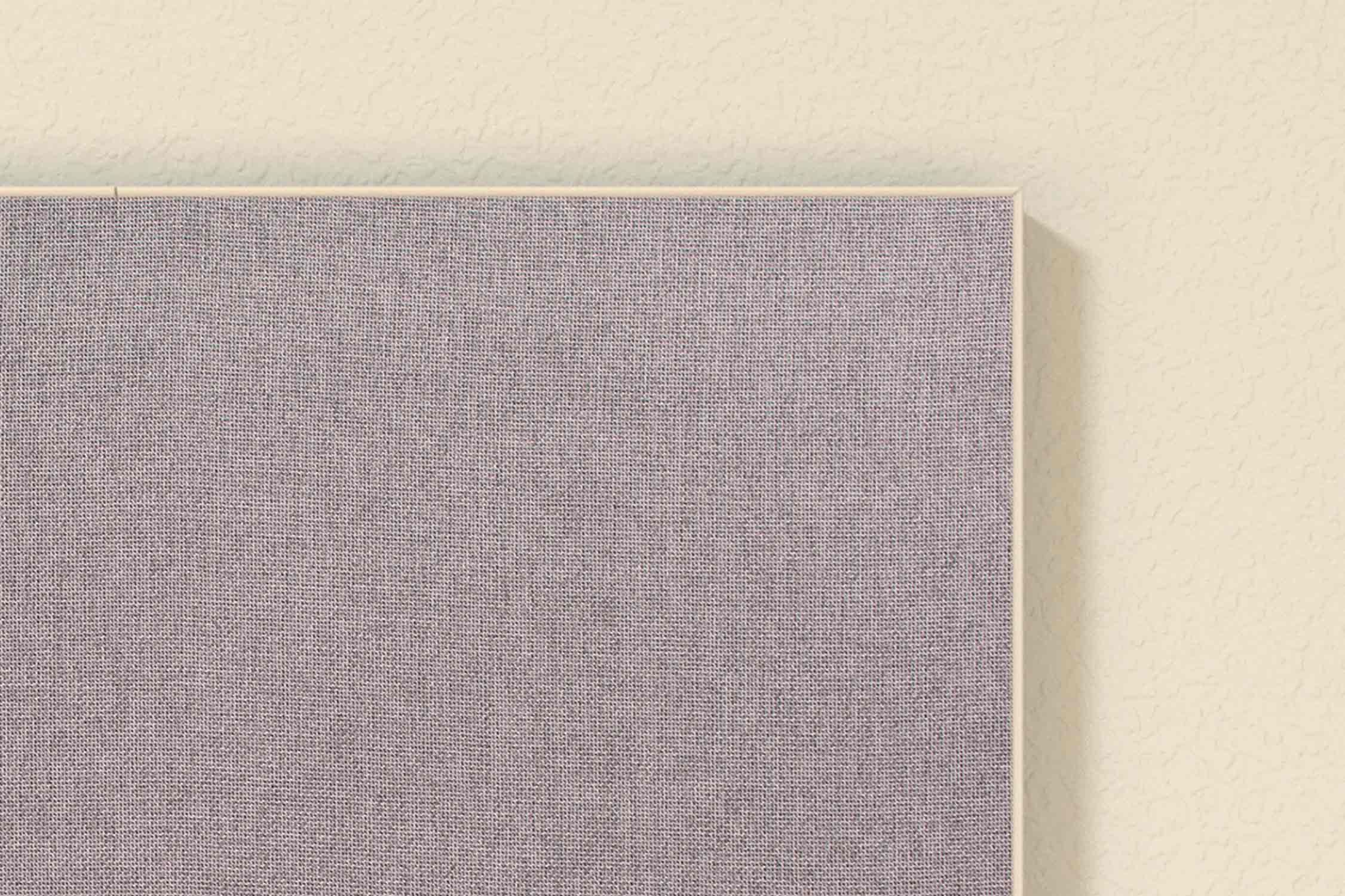 With scrim
The scrim covers and hides the underlying components.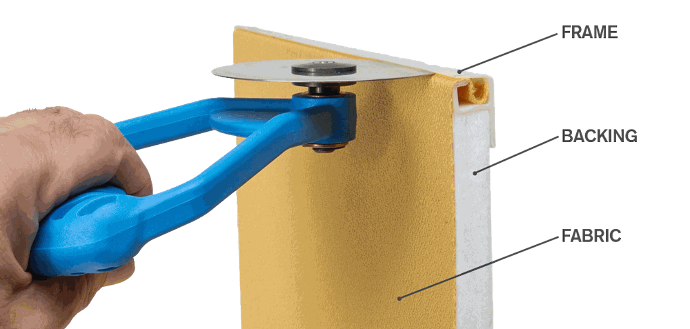 INNOVATIVE & VERSATILE
---
With a variety of sizes, shapes, and colors available, the possibilities are endless. 
FRAME outlines and frames the shape of the panel or wall, holding the fabric in place and protecting the edges with a high-impact polymer frame.

BACKING fills the frame and covers the wall, absorbing reverberated sound, providing impact-resistance, thermal insulation, and a pinnable bulletin-board like surface that's perfect for tacking up photos, documents, and more.

FABRIC is stretched over the backing and held taut by the frame allowing the panel surface to spring back when struck, effectively mitigating visible damage.
WE'RE HERE TO HELP
Fabricmate® has been training contractors since 1989 - at no charge! We host 1/2 , 1, and 2 day sessions every month in our workshop. Be the next fabric wall finishing installer in your hometown. Contact Us for more info. 
AVAILABLE ON DEMAND
Our system components are always immediately available. While advance notice is always appreciated, we maintain full inventories of all our products. No more long order lead times. Change order are easily accommodated. 
WALL FINISHING REDEFINED
The Fabricmate® Wall Finishing System is the perfect alternative to paint. It is high-impact, offering superior wall protection. It absorbs reverberated sound to significantly improve acoustics. By design it mitigates visible damage, lasting far longer than painted walls while greatly reducing maintenance costs.