Hold-it Stick - Roll on Anti-Fabric Slip Wax
3
Fabricmate's Hold-It Stick is recommended to be used on certain Tracks, like FS155,150, 300, 250 to prevent fabric slippage from the Jaws if the panel gets bumped into. Only Needed in High traffic areas. 

• 9 Gram Stick will do approximately 
  100 Linear Feet 
• 36 Gram Stick will do approximately 
  600 Linear Feet
• Easy to apply and dries clear
• Wax gets Tacky/Gummy after 30 minutes, then apply the Fabric
• Washable, acid free & non-toxic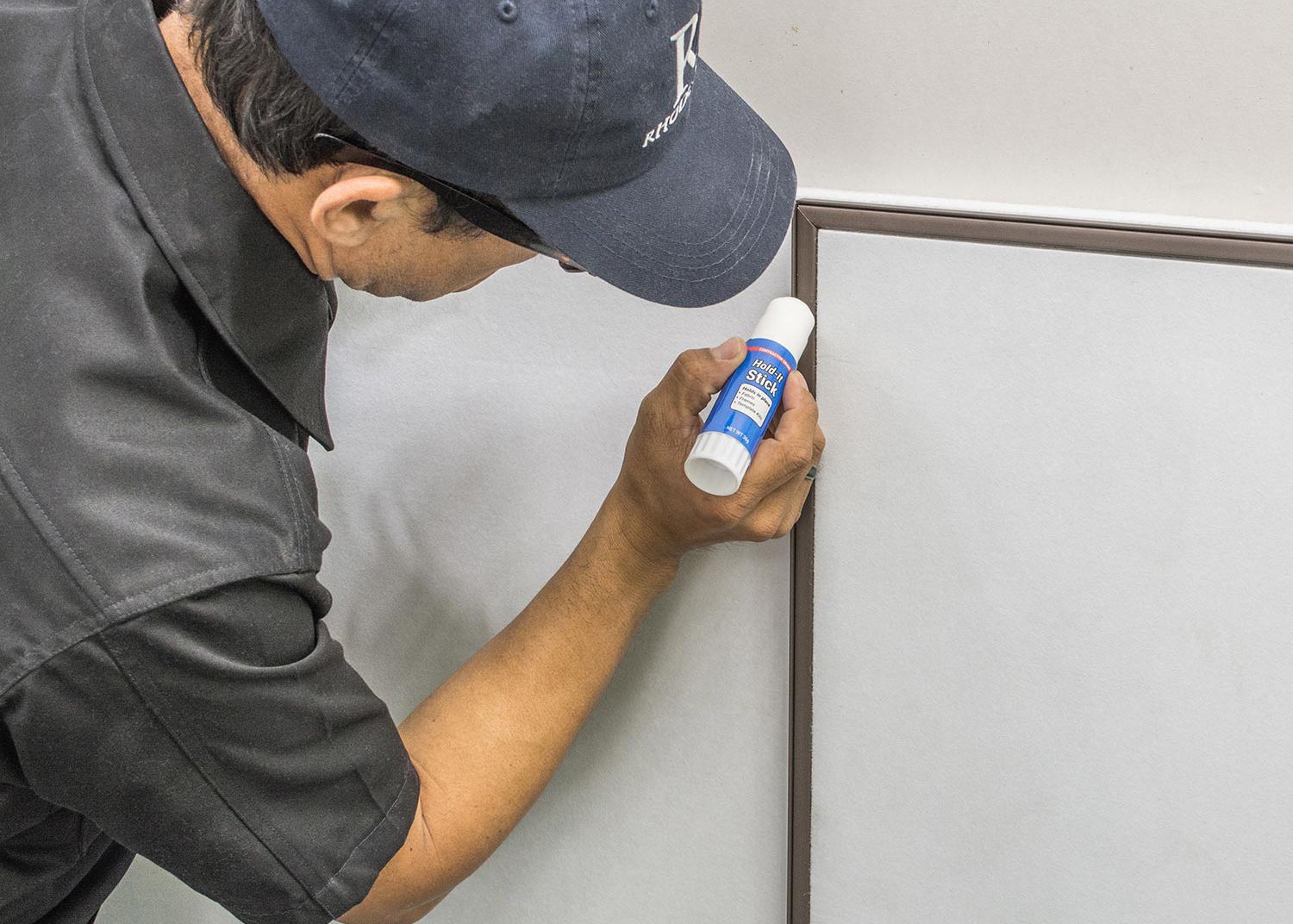 HOLD-IT STICK: STOP THE SLIP
Our Hold-It Stick Adhesive is great for use on frame under Fabric  to prevent fabric slippage in high traffic areas.  Use in areas that may have Human contact or may be hit by other objects. 
Since our Track/Frames are Plastic and many Fabrics are also plastic/polyester often times you get what s called the slip factor,  this is where when bumped or hit by a person or object the fabric could tend to pull out leaving a bulge.  By liberally applying the hold-It stick  and letting it tack up for a minimum of 30 minutes yo now create a tacky surface, thus reducing the slip factor considerably. 
Watch the videos below for more information.
| | | |
| --- | --- | --- |
| | | |
| How to use the Hold-It Stick on Frames to keep Fabric in Place | The Hold-It Stick & High Traffic Strips stop Fabric Slippage | How to Remove & Replace the Fabric |
Accessories Products