Memo Sample - Full-Span 'Moderate Stretch Plain Weave Fabric' for Ceilings & Walls
3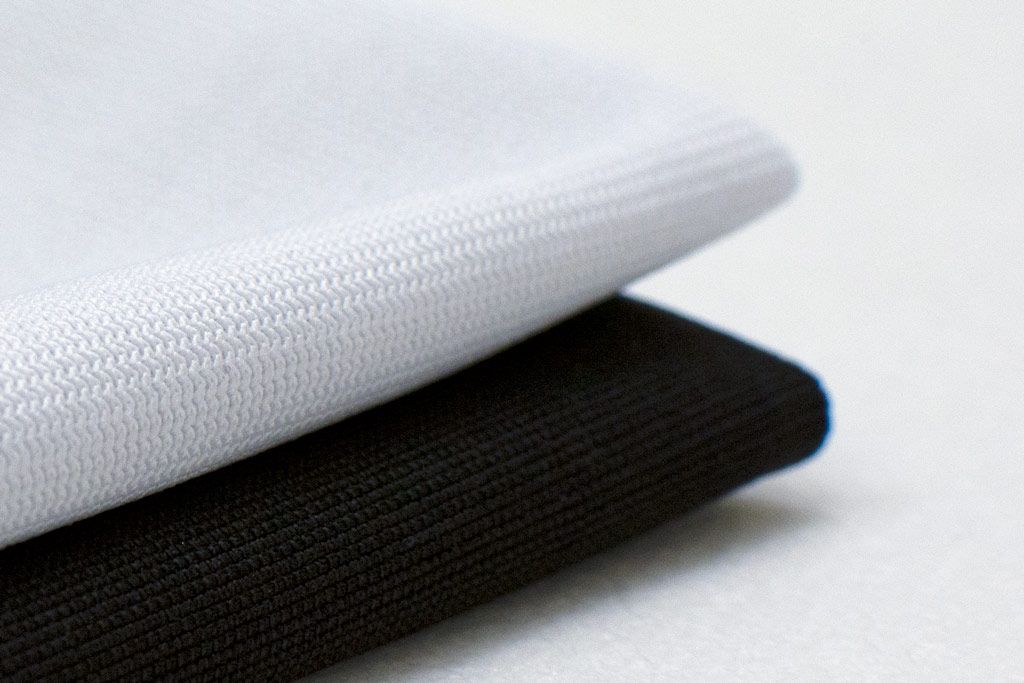 FULL-SPAN FABRIC (118" usable width)

Full-Span (118") Fabric is the go-to option for ceilings or large expanses of wall that need coverage with minimal seams or intersections. This classic fabric looks great and doesn't sacrifice functionality to do so. Full-Span Fabric allows air and sound waves to pass through it so they can be absorbed by the substrate/backing which can help considerably with sound and reverberation issues in noisy areas.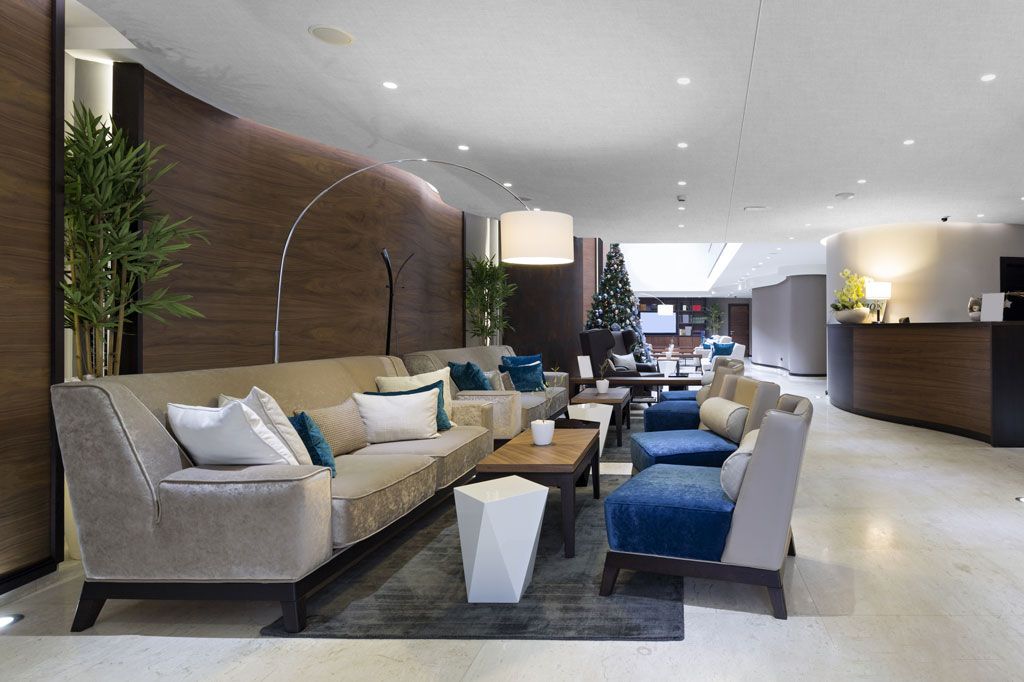 FULL-SPAN FABRIC IS IDEAL FOR
Educational and Corporate Environments, Hotels, Lobbies, Hallways, and more

Acoustics and Wall/Ceiling Protection in large spans

Ecologically Sensitive Projects Where Sustainable Products are Needed

ADDITIONAL INFORMATION
Cut fabric (any less than a full roll) is not returnable

It is your responsibility to inspect the fabric for flaws or any other possible imperfections before cutting or altering

We will cut to order the number of yards you need

Each unit will be one linear (running) yard. For example, if you select 10 units you will get a piece that is 10 linear yards by the size of the usable width


PERFORMANCE
COLORFASTNESS TO LIGHT (AATCC 16 OPTION 3)
Grade 4 min at 40 hours
COLORFASTNESS TO CROCKING (AATCC 8)
Grade 4 min dry & Grade 4 min wet
FLAMMABILITY
ASTM E84 Class I or A
SPECIFICATIONS
CONTENTS
100% Polyester
WEIGHT
19.2 ± 1.0 oz/lin yd
WIDTH
118" usable
REPEAT
None
DIRECTIONAL
No
BACKING
None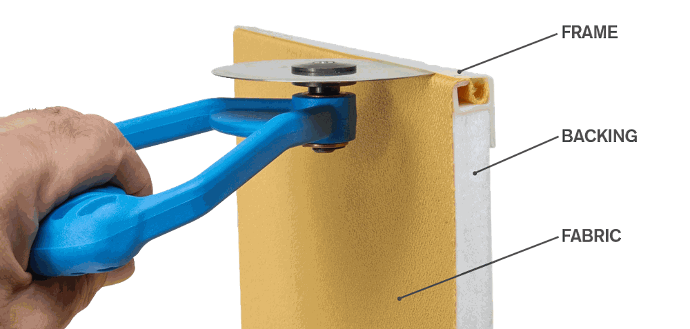 INNOVATIVE & VERSATILE
---
With a variety of sizes, shapes, and colors available, the possibilities are endless. 
FRAME outlines and frames the shape of the panel or wall, holding the fabric in place and protecting the edges with a high-impact polymer frame.

BACKING fills the frame and covers the wall, absorbing reverberated sound, providing impact-resistance, thermal insulation, and a pinnable bulletin-board like surface that's perfect for tacking up photos, documents, and more.

FABRIC is stretched over the backing and held taut by the frame allowing the panel surface to spring back when struck, effectively mitigating visible damage.
WE'RE HERE TO HELP
Fabricmate® has been training contractors since 1989 - at no charge! We host 1/2 , 1, and 2 day sessions every month in our workshop. Be the next fabric wall finishing installer in your hometown. Contact Us for more info. 
AVAILABLE ON DEMAND
Our system components are always immediately available. While advance notice is always appreciated, we maintain full inventories of all our products. No more long order lead times. Change order are easily accommodated. 
WALL FINISHING REDEFINED
The Fabricmate® Wall Finishing System is the perfect alternative to paint. It is high-impact, offering superior wall protection. It absorbs reverberated sound to significantly improve acoustics. By design it mitigates visible damage, lasting far longer than painted walls while greatly reducing maintenance costs.