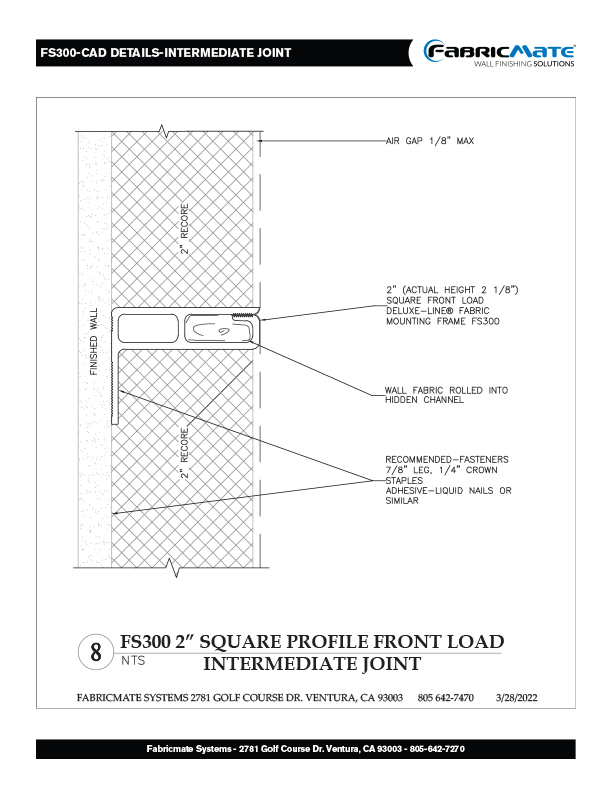 BASE COUNTERTOPS - FS150-001
CAD Detail of Full-Line® FS150 1" Square Front-Load Profile system being installed on drywall above a baseboard or countertop backsplash.
Here you will find PDFs of our CAD Details that illustrate how our system installs on different surfaces and in and around various architectural features. These are perfect for use in your project plans and specs.